New York City got a taste of fall this week, with temperatures dropping to the low seventies and gusty winds kicking up. Since Mother Nature dropped a little fall preview on us New Yorkers, Signature9 decided to give a fall preview as well with our favorite early autumn recipes, compiled from around the net. We've got crispy nuts, spicy apples and – of course – pie! Enjoy!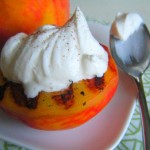 Not long ago, we offered some great recipes for original summer barbeque cocktails. In case you've tired of those by now – or are still looking for something different – here's another truly unique summer party idea: spike the dessert, rather than the punch.
The hottest new personalized product service is Chocomize, a New York-based Web company that offers custom-made candy bars, designed by the consumer and shipped right to their door. Chocomize offers a choice of up to five out of 90 ingredients to add to your choice of chocolate bark for over 30 million combinations to create "chocolate exactly the way you want it."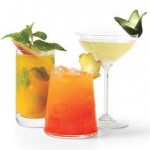 If you're having a barbeque for July 4th this weekend – or just planning on sipping some fruity drinks with friends this summer – and you want to serve some original summery cocktails, mix up one (or a few!) of our favorites. Then turn up some steel drum music, close your eyes and imagine the sound of the ocean and beautiful white sand beaches.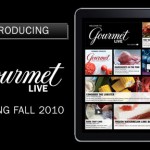 The iPad will breathe new life into Gourmet magazine late this year when Condé Nast plans to unveil Gourmet Live, a free iPad application that will offer repackaged articles, recipes, menus and photos collected from the magazine in addition to new features such as videos, social networking tools and games.
For those of you – like us – trapped inside your homes (fast becoming igloos, at this rate), now is the perfect time to get in the kitchen and whip up some slow-cooking, hearty meals. The Kitchn suggests these 5 blizzard-worthy foods: (1) yummy artisan bread, (2)Â braises and stews (like the curried vegetable and chickpea […]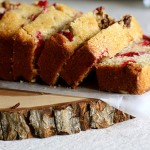 While cupcakes and brownies will certainly never lose their charm, we love the all-purpose deliciousness of a good bread (hey! it's breakfast, dessert, and snack – all in one!). Which is why we're delighted by Joy the Baker's list of ten quick bread recipes – including one for Honey Cranberry Cornmeal Quick Bread (which we've […]
So, you've read The Omnivore's Dilemma, followed the doings of diet do-gooder Alicia Silverstone, maybe even bought some seriously unappetizing tofurkey. But no matter how good your intentions, you just can't seem to go veggie. Well, why not start the New Year by following the foodie philosophy of Joy Manning and Tara Desmond, co-authors of […]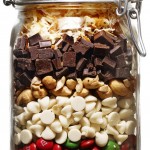 Love to give Christmas goodies, but don't have the time to slave away at your stove top/oven? We love these ideas for Recipes In A Jar – they're gorgeous to look at, thoughtful, and lets your 'giftee' bake at his/her leisure. Just add a personalized tag with directions, and your present is set! You can go sweet […]