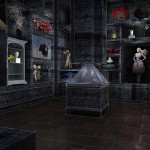 A few words to describe the experience at Savage Beauty: Alexander McQueen at the Metropolitan Museum of Art this weekend: Hot. Crowded. Worth the trip, no matter what.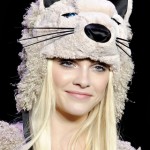 Last Wednesday at Lincoln Center, Sui sent a few models down the runway in giant cat hats. Purrfect, or one trend you won't take a scratch at?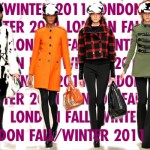 It seems that many fashion critics are still unimpressed by Burberry and still complaining that Bailey's embrace of technology has left his creativity in the dust. Looks like we need to come to the rescue again.
Get ready to retire your skinny jeans and say hello to a fresh fall style this year. Last weekend Signature9 had the please of attending Tory Burch's Fall 2011 runway show as part of New York Fashion Week, and the designer delivered a '70s style collection with looks for work, weekends and night.
Style.com's Year in Style mash-up of all that was seen and heard from the fashion world in 2010 is out, and it includes everything from personal style scene-stealers like Lady Gaga and Anna Dello Russo to digital fashion endeavors and movers and shakers like Terry Richardson and James Franco. The fashion Web site's review is pretty complete, but we would like to put our two cents in on what was important this year in fashion.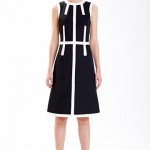 Late last week, The Cut reported (via Elle) that Designer and Project Runway Judge Michael Kors said no one cares about pre-fall collections because the name "pre-fall" is unappealing, whereas its inter-season counterpart, resort, has become more popular of late because the name "resort" sounds nice.
If you've got grey hair but no money for a dye job, you've ever dreamed of channeling Erykah Badu, you have frequent bad hair days or you just really hate washing and or styling your hair, you can now take advantage of the latest hair trend.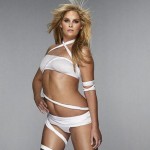 We know we declared last week that everyone should stop talking about plus-size girls in fashion so that maybe they will become more of a norm rather than a tactic for grabbing attention, but it shouldn't come at the expense of shifting negativity towards thin women. Whitney Thompson, America's Next Top Model's first ever plus-size winner, has sounded off with The Huffington Post for the way plus-size models are treated in the fashion industry.
Beginning with the Fall 2011 collection, the McQ contemporary line will come under the complete control of Alexander McQueen, which is enjoying wild success following Sarah Burton's first womenswear line at Paris Fasion Week.