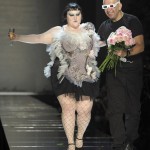 Here's a thought. If everyone wants the sight of curvier women on runways, in fashion ads and scattered throughout the general media to become totally normal, why don't we all stop talking about it?
Critics were unimpressed with Burberry's Spring 2011 collection, which debuted in London this week. The general consensus is that designer Christopher Bailey has turned out a cheap, passé, biker-chic look that was worsened by the extremely spiky heels that several models had to remove before the end of the show and led to one model's tumble on the catwalk.
The fashion business being what it is (and by "what it is," we mean obsessively terrified of the Internet and of the firm belief that if everyone ignores it, it will go away), the other general consensus is that Burberry produced a sub-par collection because the label was too focused on its online push and embrace of Internet business tools to create a high quality, inspired line.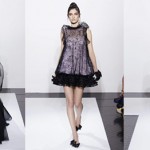 Former Fendi bag designers and Valentino accessories team Maria Grazia Chiuri and Pier Paolo Piccioli showed "The Dark Side of First Love," their fourth couture collection as the head designers for Valentino this week in Paris to mixed reviews.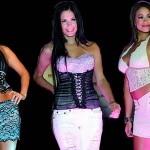 The cast member of MTV's The Jersey Shore debuted her collection over 4th of July weekend at the Palms Casino Resort in Las Vegas – as highly fitting a place for the presentation as the name is for the clothes – but Farley could learn a thing or two from John Galliano.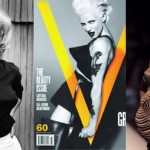 John Paul Gaultier, who designed Madonna's infamous cone bra and corset for the Blond Ambition Tour, recently teamed with high end Italian lingerie house La Perla for an upcoming collection under things. The line includes a toned-down cone bra and panty set and will be available at select La Perla boutiques, department stores and Gaultier boutiques.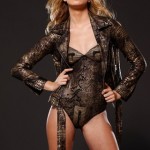 White Trash Beautiful is the name Richie Sambora, of rock and roll superstar band Bon Jovi, gave his new clothing line, which was recently reviewed by Vogue UK. The collection was designed in collaboration with Nikki Lund, who interned for Anna Sui and Jill Stuart in New York.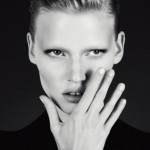 Just when you thought Lara Stone couldn't get any hotter, the Dutch beauty, who is ranked the No. 1 female model in the world by Models.com, signed on to pose for Calvin Klein Collection, ck Calvin Klein and Calvin Klein Jeans for fall, marking the first time in years the label has used one face to advertise all three brands.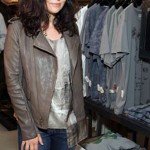 A capsule menswear collection by the socially-conscious fashion label Edun made its debut at Bloomingdale's in New York Wednesday night with a party featuring DJs Tony Touch and Crazy Legs of the Rock Steady Crew, who showed off some break dancing moves at the event.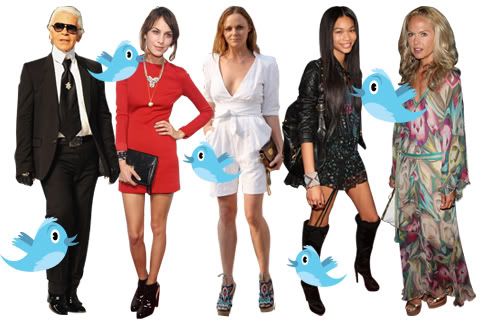 The future of fashion is now. Amid the frilly haystack rumpus at Chanel, the sexed-up Grace Jones warrior at Pugh and Balmain, and the return of laid-back sportswear basics at Stella emerged one more new runway trend: the fashion industry's full-blown plunge into the world of technology. Now that we're [finally] entering the recovery phase […]