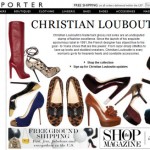 MasterCard released their SpendingPulse macroeconomic report for July 2011, and the findings are a mixed bag for retailers. Luxury good sales are up 11.6% year over year, while Wal-Mart's same store traffic is down 2.6% year over year. Though they've attempted to up their style credibility, shoppers aren't buying it and competitors like Target and traditional supermarkets are seeing foot traffic increase.
So what gives? Is the economy that far back on track that everyone's trading up? Not exactly.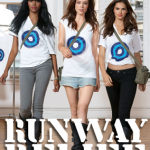 Breast cancer is an issue of vital importance among women, fashion's largest consumer group. Since 1994 Fashion Targets Breast Cancer (FTBC) has been the most successful response from the fashion community designed to raise public awareness about the importance of breast cancer research, education, screening and patient care.
Plus sized shoppers have been trying to let retailers know that an interest in designer clothes doesn't diminish relative to an increase in size for years. Now, it seems at least one has gotten a few high end fashion lines to listen up. Starting with this season's fall/winter collections, Saks Fifth Avenue will carry clothes from Chanel, Dolce & Gabbana, Yves Saint Laurent, Alexander McQueen, Fendi, Donna Karan, Valentino and Roberto Cavalli in size 14 – up to size 20 for some.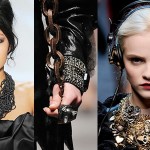 When it comes to fashion bigger isn't always better, but the same may not hold true for  accessories. Chunky chains and jewels have made quite a comeback over the last year or so, with many celebrities, designers and stylists all seen sporting the trend. We've seen roundups of runway inspired pieces {Style Bakery} and big […]
In terms of volume online, Macy's attracts more visitors earning $100,000+ than higher end department stores Nordstrom and Neiman Marcus combined (Anna Wintour's Fashion's Night Out appearance at Macy's last year suddenly makes sense).  Though they probably aren't the first name you'd associate with designer fashion, there are a massive number of people who match […]