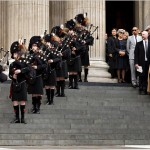 St. Paul's Cathedral in London hosted a special memorial service this morning honoring the late Lee Alexander McQueen. Less than one year after the British designer's tragic death, attendees mourned his loss to the sounds of tartan-clad Scottish bagpipers and a moving address given by Anna Wintour.
A rumor that Lady Gaga signed on with Coty Inc. to create a perfume began in the U.K. and spread through fashion media outlets this week, but now the fragrance company's marketing department has said it is not true.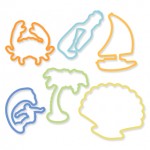 Pokemon cards, gel pens, and Tamagachi. All three of these things were big fads among kids and preteens during the mid-90s to early-2000s and solidified the young demographic as a marketable audience. But the latest fad among current kids and preteens are Silly Bandz.
Perhaps most remarkable about the bands are their wide appeal across multiple generations.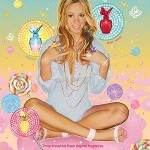 Celebrities often venture into the fragrance and beauty industry in the hopes of creating a product their image can sell. It has proven to be a lucrative move for stars looking to take full advantage of their selling power.
If you've ever wondered why it seems that every singer or actress seems to be pushing a perfume lately, it's because of the high margins. Celebrities can get paid an upfront of anywhere from $2 million to $5 million. If the fragrance does well? Annual revenue can be as high as $100 million a year, with very little effort in terms of promotions or marketing. Where do we sign up?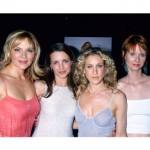 Nobody is more excited than we are for the sequel to the Sex and the City blockbuster released last year. There are rumors however, that time is of the essence as the main stars of the film like the rest of the world, age (cue the Golden Girls jokes). Directors allegedly decided that they will […]