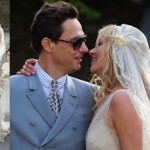 Aah, love and marriage. Sometimes they go together like a horse and carriage, and other times both fall off the wagon. This past weekend saw 2 royal weddings (well, Kate Moss is practically fashion royalty) and 4 divorces. While none of the divorcees are as cool as Jack White and Karen Elson, who held a rather civil divorce party, in at least one of the cases there will be some serious spending going on at the end of the love affair as well. Let's dive in.
Unlike online influence, red carpet influence is one of those things that's difficult to measure. The best (and worst) dressed awards are often handed out without rhyme or reason. Supermarket tabloids and gossip columnists usually play it safe and give best dressed to stars who go with a cookie cutter gown, while worst dressed goes to anyone who takes a fashion risk. Fashion blogs normally go the other way, praising those who aren't afraid to look more runway than red carpet, and applying a snooze label to those who play it too safe.
Since there's no measurable way to tally best and worst dressed, we'll just add our favorites to the mix.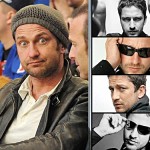 Scottish lawyer-turned-actor Gerard Butler is the new worldwide spokesperson (sans the U.S.) for the L'Oreal Paris Men's Expert line.
Gerard will join the list of genetically blessed celebrities who have endorsed the beauty brand, which includes Beyonce, Eva Longoria Parker, Penelope Cruz and Scarlett Johansson.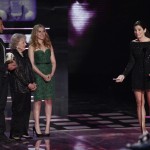 One of the most prestigious awards presented is the Generation Award, MTV's version of the lifetime achievement award. This year, Sandra Bullock was presented with this award by Betty White, Bradley Cooper, and Scarlett Johansson.
It was during this presentation that it became apparent that MTV needed to award one more award: Most Awkward Presenter.