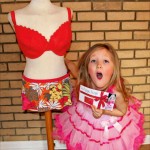 You know what they say, it's never too early to be insecure about your appearance. Well, we actually haven't heard many people say that, but judging by the latest offerings for little girls it seems to be the message. From the UK we have a salon offering spray tans for children as young as one-year-old and a mother who gifted her 7-year-old daughter a voucher for her first boob job; and courtesy of Hollywood royalty, a 5-year-old with a shoe collection that's worth more than some houses. Feeling awkward yet?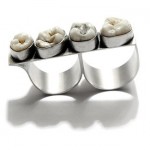 And we were weirded out by the jewelry that looks like little human bones. If gold and silver vertebrae don't satisfy your fascination with kinda creepy accessories, you can now sink your teeth into a piece of jewelry with real bite. We're not kidding – it's a ring made of actual human teeth. Or, a necklace with human hair thrown in if you're not sure about rings, but absolutely want in on some toothy adornments.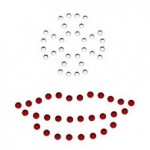 You may have heard of vajazzling – the inexplicably popular practice of women decorating their bikini areas with Swarovski crystals. Apparently, some men out there have been so dazzled by the shining nether regions of their ladies that they're getting in on the bejweled action.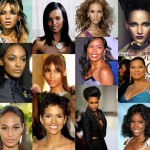 Psychology Today has removed an article on "Why Black Women Are Less Physically Attractive Than Other Women," but many – us included – are wondering why it was published in the first place.
Sometimes you hear about a company and wonder "why didn't I think of that?" because they're such obviously good ideas (see: Groupon). Then there are the companies that make you go "why didn't I think of that?" because the idea itself isn't all that great, but you know some dimwit will pay for it anyway (see: the Pet Rock): Cloud Girlfriend seems to be one of those companies.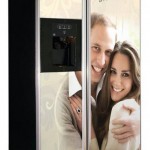 Ripped from the writer's room at 30 Rock, a GE appliance distributor in the UK has introduced a 5'9″ tall commemorative refrigerator/freezer.
Seriously.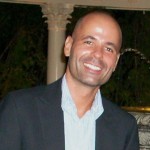 Thomas Horodecki, a 36-year-old manager for Elie Tahari, is suing his employer for $2 million. He alleges that he suffered a mental breakdown, depression and exhaustion because the company moved him from his post at Saks Fifth Avenue in New York to Saks Fifth Avenue and Bloomingdale's locations in Hackensack. Apparently the Neiman Marcus in Paramus was also depressing enough to require medication.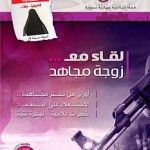 Al-Quaeda's obviously been studying Vogue.
The international terrorist organization is getting into the lady mag business with Al-Shamikah, roughly transated to "the Majestic Woman." A magazine? No one launches magazines anymore, it's all about the iPad apps. What are these people living in a cave…oh, wait.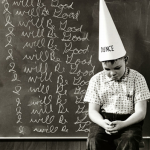 "I think Galliano needs to justify what he's done," Max Clifford, PR and damage-control expert, told WWD. "He needs two or three Jewish friends to come forward and tell the public that he is not remotely anti-Semitic in all the years they have known him. Or he has to say it was meant to be a funny rant, or that he was just trying to annoy to the people sitting next to him."
What?! As we predicted, a number of statements are so enamored with Galliano's skill that they separate it from his social failings, but that particular piece of advice from Max Clifford fails on so many levels that we can't wonder how much Clifford was drinking before he offered it.