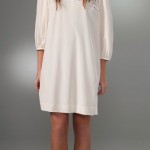 L'Oreal's famous slogan is "because you're worth it," and they regularly break out the big checks for stars like Beyonce, Freida Pinto, Eva Longoria, and, as of today, Glamour cover girl Jennifer Lopez to help convince women that their products are worth it.
When it comes to models though, how exactly do clients calculate what a model is worth?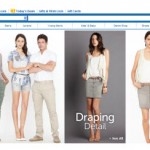 It's always the quite ones. Once only a titan among booksellers, Amazon has grown to be a shopping source for, well – everything.
The Seattle online retailer announced plans to relaunch their online clothing and shoe business with a focus on the high end market.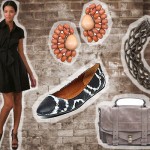 Like her famous wrap dress, Diane von Furstenberg's black shirtdress is classic enough to become a staple beyond seasons. Effortlessly feminine, this week's little black dress is an easy choice for something casual but collected. When warmer weather finally arrives, this is the perfect dress to bring out for relaxed office dress codes or a […]
In terms of volume online, Macy's attracts more visitors earning $100,000+ than higher end department stores Nordstrom and Neiman Marcus combined (Anna Wintour's Fashion's Night Out appearance at Macy's last year suddenly makes sense).  Though they probably aren't the first name you'd associate with designer fashion, there are a massive number of people who match […]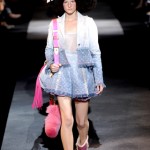 Marc Jacob's taste for Louis Vuitton and Karl's for Chanel were as sweet as could be. Ombre aquamarine, lavender and bubblegum pink abounded. Fingers, feet and Afros featured playful tassels, baubles and kiddie accessories galore. Remember Candy Land as you prepare to ring in spring. Sherbet shades, subtle shimmer and plenty of potential for layering […]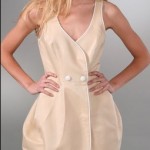 Thread Social sleeveless dress. The color (or lack thereof) of the season, an intriguing shape, and a style that's right layered or alone, open or closed. Transitional, smart and a steal. $178.20 at Shopbop.