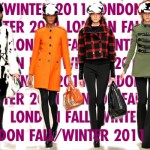 It seems that many fashion critics are still unimpressed by Burberry and still complaining that Bailey's embrace of technology has left his creativity in the dust. Looks like we need to come to the rescue again.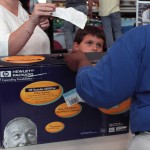 If you're one of those people who likes to buy an item of clothing, wear it once, then return it to the store, beware: retailers are on to you, and they have now developed a way to track "wardrobers."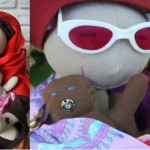 Christmas is fast approaching, and if you've still got some last-minute shopping to do, you can find gift guides galore online and in magazines and newspapers to help you come up with some great present ideas. The following product, though, is one we'd suggest skipping as a holiday gift this year. And every other year after this one, for that matter.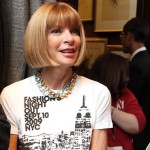 This year's Fashion's Night Out was an unabashed 3-ring fashion event with cameras, huge crowds, fashion icons, champagne and a t-shirt to remember it all by. So it's not much of a surprise that the event will return on September 8th next year, but should it?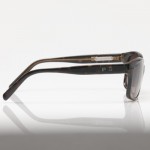 It wasn't too long ago that we brought you news of customizable chocolate bars as the latest in a long line of products that you can personalize in this day and age, and now designer sunglasses have been added to the list of items you can make your own.

Recession got you watching what you spend on clothes? Wearing the same worn-out pieces every week? Good news! You could win one of 10,000 pairs of jeans from the Gap by going on Facebook. It looks like the folks at the Gap are trying to wash the logo change fiasco taste out of the public's mouth, but apparently this is just one of many forthcoming giveaways and promotions Facebook will participate in.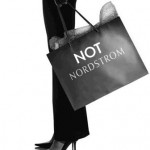 Nordstrom announced this week that it will open its very first Manhattan store next fall in SoHo. Don't get too excited yet.
This week, Barneys celebrated the opening of its first Brooklyn Co-op on Atlantic Avenue in the Cobble Hill section of town. The doors opened at 10 a.m. without a line of anxiously waiting shoppers, but a large crowd eventually made its way through the doors once they were open.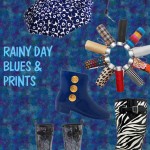 It has been a rainy fall so far in New York City, with even some tornado warnings issued this past September. All of the precipitation has made for a soggy work commute a few times a week the past month, and sitting in the office with wet clothes on all day is no fun. Especially if the AC has not been turned off yet. How to keep yourself dry? With chic umbrellas and rain boots of course! Check out the options we found scattered about the Internet.