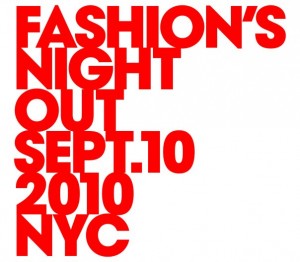 Fashion's Night Out 2010 was a huge success in New York City as far as boosting enthusiasm for fashion and attracting an energetic crowd, but Signature9 promised an update on whether the event fulfilled its original purpose – to bolster lagging retail sales.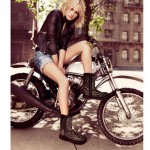 Dearest Jimmy Choo,
We have had quite a love affair for years now, darling. Your commitment to creating only the highest quality shoes at equally high prices has brought on the admiration and worship you so deserve as the most iconic shoemaker in the world.But, dear Jimmy, we must say it's time to go our separate ways. It's not us. It's you.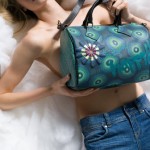 Stop wondering right now; we have figured out why: This Thursday, September 23rd, the Spanish clothing brand Desigual is hosting an underwear party in the good ole US 'o A. The first 100 people to line up clad only in their skivvies outside Desigual's SoHo, New York City store will be allowed to choose any two items to take home for free.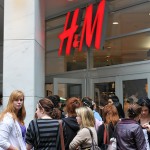 This year's event promises to be even bigger and more star-studded than last year, with retail store appearances from such celebs as Mary J. Blige, Mary Kate and Ashley Olsen, Bar Rafaeli, Nigel Barker and Simon Doonan among others. The hype has been spiraling for weeks now, but, while part of the point of Fashion's Night Out is to boost enthusiasm for fashion among shoppers, the goal of boosting retail sales is just as, if not more important for the future of the fashion business. So, will Fashion's Night Out 2010 exert the desired push on consumers to come out and buy products to ignite fashion's economic state?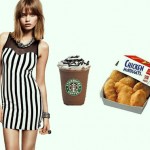 The sourcing cost of clothing production is rising in China, where many retailers employ factories to create fast fashion for their stores. For smaller brands, the solution has been to move production to domestic hubs like Los Angeles, but larger retailers like Forever 21 and Macy's, who need merchandise in big quantities that only China can offer, say they will be forced to pass the climbing costs on to consumers.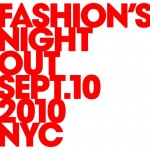 Last year we covered Fashion's Night Out from Paris, where we caught up with Carine Roitfeld, to London and New York. Each city was an overall success in terms of bringing out the shoppers, but the feel of each event was distinctly different. The Paris Fashion Celebration Night focused exclusively on the high end merchants […]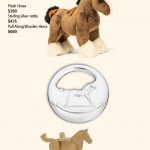 If you thought the $3,000 price tag on T-shirts that popped up in Valentino's Rodeo Drive, Los Angeles boutique this summer was ridiculous, get this: Hermès now offers a children's coloring book going for $130. Hermès' collection of pricey kid toys does not stop there, though.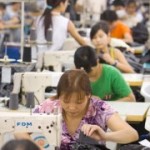 It's no secret that fast fashion retailers employ factories in developing countries to churn out large quantities of cheap clothing that consumers gobble up, but now there are reports that the high demand for low-priced, trendy outfits is overwhelming for laborers in poor countries.
A new "Celebrity" feature on the avant-garde fashion Web site NotJustALabel.com was launched Wednesday to direct fans of stars with outlandish fashion taste to the designers who created their outfits' online retail collections. Much the same way you can score an outfit straight off the set of a television show at SeenOn's site, fans can find costumes worn by Fergie and Rhianna in addition to Gaga for their own closets.