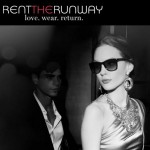 Rent the Runway, the startup that finally lets girls borrow a smarter style idea from the guys (formal rentals), is now on shopping search engine ShopStyle.
We first noticed tiny "Rent It" signs popping up next to dresses a few weeks ago, but the two companies made it official yesterday.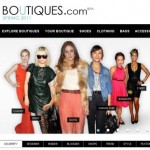 Last November Google lifted the curtain on Boutiques.com, the result of the search giant's $100 million acquisition of Like.com, to great fanfare. All of the right fashion bloggers had their own boutiques on the site, as did a number of celebrities who appear as inspirations on those blogs. The New York launch party was attended by an A-list style set including Carey Mulligan and the Olsen twins among others.
Less than 6 months later, traffic to the site dropped off by 94%. In January, Google AdPlanner estimated Boutiques.com had 2.6 million visitors per month; in April, the estimate was 170,000 visitors. Even worse, it seems that no one noticed.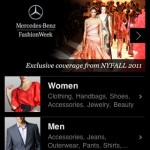 The start of Fashion Month is officially here with yesterday's kickoff of Mercedes Benz Fashion Week in New York. Hopefully you've taken note of lessons learned from the first season at Lincoln Center. If you have room for one more tool to stay on top of the New York fashion week schedule, shopping search engine ShopStyle has updated their mobile offerings (apps and mobile website) to include show schedules, designer profiles, runway photos, event coverage, and industry news.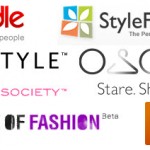 Everyone uses Facebook, some people are still using MySpace, and Twitter has found more than its share of fashion followers. But even though MySpace has 580,000 fashion "friends" and Facebook counts 790,000 people in the US who are interested in fashion, chances are that most of those people aren't there specifically to talk style. Here are a few places where they are.