This weekend Signature9 attended Diet Pepsi's Style Studio event in SoHo as part of New York Fashion week, and we have to say we were a bit disappointed with the whole thing. The night promised to include designs by Jonathan Adler, a Diet Pepsi "Skinny Bar" and most importantly a window display by Barneys' Simon Doonan, who was recently moved from being their creative director to "creative ambassador at large."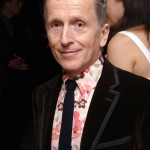 In an interesting and somewhat shocking move, Barney's announced that Simon Doonan, who has been with the brand nearly 25 years, will no longer serve as creative director. Taking his place effective January 17 is former W magazine editor Dennis Freedman.
This week, Barneys celebrated the opening of its first Brooklyn Co-op on Atlantic Avenue in the Cobble Hill section of town. The doors opened at 10 a.m. without a line of anxiously waiting shoppers, but a large crowd eventually made its way through the doors once they were open.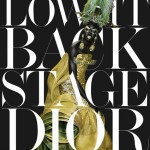 With less than 2 weeks to the start of another decade, a look back at the past ten years of fashion moments courtesy of Hintmag.com was alarmingly edifying: the "moments" feel less monumental to us than they are the norms. Pop culture spectacles like Lady Gaga and Beth Ditto did much to fast forward our […]