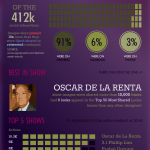 fashion shows and presentations are no longer industry only events. They're part of the marketing mix to reach customers, and through social media the fan, editor, buyer and shopper can all contribute to the data that exposes where interest is highest.
In a move somewhere on par with rearranging the deck chairs as the Titanic sinks, UK Prime Minister David Cameron has floated the idea of banning people suspected of organizing or participating in the London riots from social media. Since having more police than rioters is an idea that didn't occur to anyone until four days of disorder and destruction had passed, and it's easier to blame BlackBerry.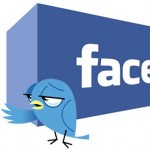 An IT consultant in Pakistan (inadvertently) shared the first piece of information about the raid that led to Osama bin Laden's death on Twitter, and the first person to announce the event did it through a tweet as well. According to the Project for Excellence in Journalism though, Twitter "barely registers" as a referral source to top news sites, while Facebook can often be "the second or third most important driver of traffic."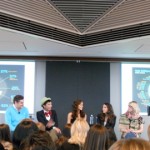 Twitter, Facebook, Tumblr, Foursquare Oh My!
Our technology-infused culture has become over-saturated and overwhelming, don't you think? It's not easy sifting through the messages, texts, emails and tweets that bombard us every minute of every day.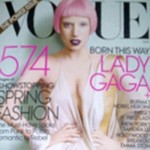 This week, Lady Gaga leaked a photo of her upcoming Vogue cover to her followers on Twitter, and E! is reporting that Vogue reps are trying desperately to get the pictures taken off the Internet, since the issue has not yet been released to newsstands.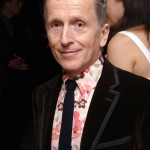 In an interesting and somewhat shocking move, Barney's announced that Simon Doonan, who has been with the brand nearly 25 years, will no longer serve as creative director. Taking his place effective January 17 is former W magazine editor Dennis Freedman.

Recession got you watching what you spend on clothes? Wearing the same worn-out pieces every week? Good news! You could win one of 10,000 pairs of jeans from the Gap by going on Facebook. It looks like the folks at the Gap are trying to wash the logo change fiasco taste out of the public's mouth, but apparently this is just one of many forthcoming giveaways and promotions Facebook will participate in.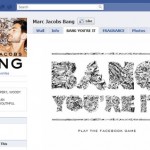 Elle magazine declared a victory for online fashion initiatives Monday afternoon, saying that two fashion social networking sites have finally generated enough buzz in the industry and in the media to – along with a significant chunk of labels that have created Facebook fan pages – signify fashion's embrace of technology has at long-last arrived. We were set to pop open the champagne along with the folks at Elle, but, upon further inspection of the evidence presented, we'd like to declare only a partial victory.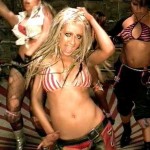 This week, we were grossed out by a story that appeared on Glamour.com about used makeup – including lipstick, foundation and brushes – that is up for sale on eBay, with plenty of bids coming in.
We thought the idea of buying makeup that a complete stranger has used was absolutely disgusting, particularly used lipstick and mascaras, but a little digging around the Internet revealed that scoring used makeup online is actually pretty common and has been going on for years now.