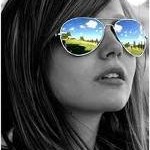 Some of the hottest trends in fashion may look great, but what if they carried irritating health risks? Dr. Oz recently took on a few summer style staples that have some not so pretty side effects.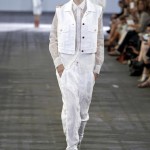 It's official, for Spring 2011 white is the new black. Natural tones are the way to go year and the sensible and classy looks we saw strutting the runways at Mercedes-Benz Fashion week showcased just how red hot head-to-toe white can be.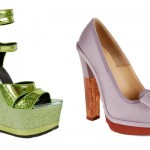 Everyone knows Steve Madden for his trendy, affordable retail shoe collections that are often inspired by the high-end versions seen on the runways. Sometimes too inspired, as numerous designers have brought lawsuits against Madden over the years for copyright infringement for the all-too-similar styles. This time around Steve Madden has taken his talents to the luxury market with a new line created for Zac Posen.

With New York Fashion Week officially underway, we wanted to take a closer look at one of first and highly anticipated shows to hit the runway. Project Runway winner, Christian Siriano's Spring/Summer collection hit the catwalk in unbelievable style. The "safari glam" clothes and enormous, draped evening gowns were stunners, but what really stole the show were the fierce footwear for the designer's Payless collection.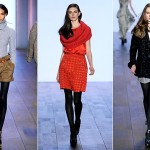 Is Lincoln Center the Right Move for Fashion Week? Although most are optimistic about the move, not everyone sees Lincoln Center as quite the right fit for such a massive showcase. Read on for our thoughts.