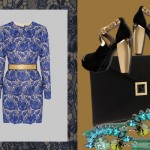 It's usually not until the summer months that the combination of vibrant blue on white or cream comes to mind, but Stella McCartney's blue lace number gets an injection of fall/winter flash with the gleaming gold and black belted waist. For the snowbirds who escape to warmer climes, and those who live in mild, sunny destinations year round, consider it a nod to the kind of holiday dressing those of us grudgingly awaiting snow and ice wish we could indulge in.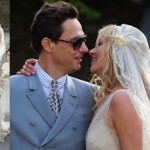 Aah, love and marriage. Sometimes they go together like a horse and carriage, and other times both fall off the wagon. This past weekend saw 2 royal weddings (well, Kate Moss is practically fashion royalty) and 4 divorces. While none of the divorcees are as cool as Jack White and Karen Elson, who held a rather civil divorce party, in at least one of the cases there will be some serious spending going on at the end of the love affair as well. Let's dive in.
This is normally Fug Girls territory, but as we were browsing through the myriad of Met Gala photos, a few stopped us in our clicks as we let out an audible WTF? (why that frock? if we're keeping this family friendly). Given the sheer number of times that it happened, we're pretty sure Heather and Jessica (the girls) are going to be busy for a while, so we'll go ahead and make our own compilation of the top 9 WTF? moments from this year's Met Costume Institute Gala.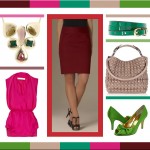 If you haven't noticed, we're kind of in love with all of the colors that are popular for spring. We're even bigger fans of going all out and pairing those colors in unexpected combinations. Basic black and neutrals will never go out of style, but in our ongoing encouragement to mix things up we present the first in an ongoing series of color palettes we think are worth trying.
If you've got grey hair but no money for a dye job, you've ever dreamed of channeling Erykah Badu, you have frequent bad hair days or you just really hate washing and or styling your hair, you can now take advantage of the latest hair trend.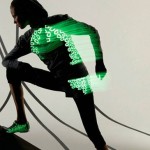 On July 22, it was announced that British designer Stella McCartney will design the uniforms for the UK's 2012 Olympic team. This is the first time such a well known designer has been granted the honor of designing for the Olympics.
Going for long runs during the lazy days of summer is one thing when the sun shines day and night (figuratively speaking). But what do you do if you're a dedicated pavement pounder in the metro area with winter fast approaching and daylight dwindling? It is a pretty obvious idea that has never looked better.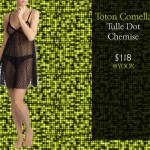 Lady Gaga sung about it in Dance in the Dark, and now there's a survey confirming that not everyone who likes to have sex, likes to do it naked.
A British survey recently found that 48 percent of the women surveyed prefer to keep their clothes on during sex, primarily to increase body confidence.
No judgments here, but we do have a few suggestions for next weekend, or whenever you decide to dance.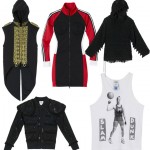 This rock & roll band leader themed collection from Jeremy Scott for Adidas is cool, sporty and reminiscent of Adidas most classic pieces. Following a lineup with Adidas designing footwear, Scott has broadened into women's and menswear by putting a trendy and edgy spin on the Adidas hoodies and jerseys we all know and love. […]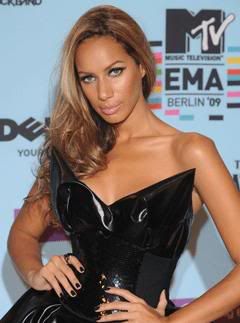 Flying around recently is a rumor that British pop fashionista Leona Lewis may be teaming up with designer Stella McCartney to create an entirely vegan line of clothing. We hope this news is more than just a rumor: we love the idea of cruelty-free clothing and accessories and think the two could make a great […]