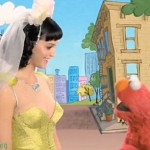 Steve Madden has been working hard lately. We recently reported his collaboration on Zac Posen's moderately-priced Z-Spoke line, and it seems he has his sights on a new venture with pop star Katy Perry. Although she may have been dubbed too sexy for Sesame Street, it seems Steve thinks she is just the right fit for Seventh Avenue,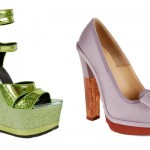 Everyone knows Steve Madden for his trendy, affordable retail shoe collections that are often inspired by the high-end versions seen on the runways. Sometimes too inspired, as numerous designers have brought lawsuits against Madden over the years for copyright infringement for the all-too-similar styles. This time around Steve Madden has taken his talents to the luxury market with a new line created for Zac Posen.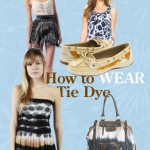 Tie-dye clothing has been popular for many decades, coming in and out of style every few years. But this summer's tie-dye trend has taken an old "hippie" favorite and made it more chic. There are several things that you need to keep in mind when looking for tie-dyed pieces to add to your wardrobe without looking like you belong at a Grateful Dead concert.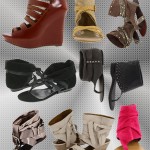 Zappos may have expanded into a full fledged online department store, but their enormous selection of shoes is what made them famous, and one of the reasons we spend too much time on the site. In the name of productivity, we pulled together an unscientific study of what the well shod will be wearing this summer.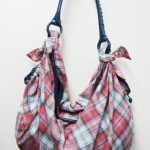 Steve Madden Ltd and Mary Kate and Ashley Olsen have joined creative forces on a shoe and accessory line, Olsenboye, slated for a November 6th release. Some key pieces in the line include suede flats, canvas sneakers and hobo and bucket handbags. The line will be sold exclusively at JC Penney at surprisingly reasonable price points. […]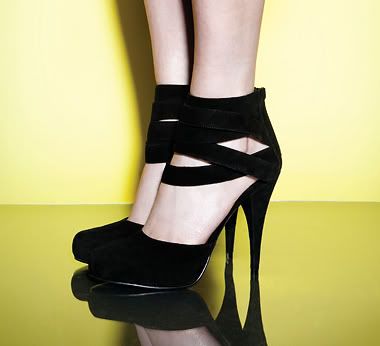 Steve Madden Ltd. hopes to add another notch to its proverbial belt by foraying into the world of ready-to-wear women's apparel. The as-yet-unnamed line will be available in various department stores in spring 2010 and has as licensing partner L'Koral, which has among its repertoire 7 For All Mankind and Elizabeth & James. In the […]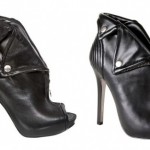 We've got to admit, Steve Madden neverreally rubbed us the wrong way. However, some high-end designers don't feel the same, claiming Steve Madden is copying their designs. Alexander McQueen is Madden's latest muse, and McQueen plans to do put a stop to it. If the shoe fits, (pardon the pun, we couldn't help ourselves) then the unethical business […]