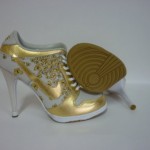 Just when we thought Teva Stilettos were the craziest footwear we'd ever seen, we find high-heeled Nike Dunks and Jordans floating around the Internet.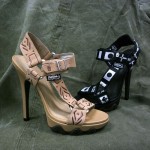 The latest WTF product on the market is going to take you back quite a few years, and not in a thank-goodness-ballet-flats-are-in-again kind of way. Anyone remember Teva sandals? (Read: Are you trying not to remember owning Teva sandals?)
With fashion being a primary feature in many women's lives, the question is constantly raised as to how men perceive the fashion trends that women consistently follow. Mycelebrityfashion.co.uk recently conducted a poll of men in London on which clothing styles they felt were signs of a promiscuous woman. Some of the results are rather surprising.