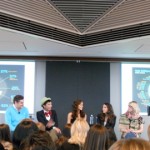 Twitter, Facebook, Tumblr, Foursquare Oh My!
Our technology-infused culture has become over-saturated and overwhelming, don't you think? It's not easy sifting through the messages, texts, emails and tweets that bombard us every minute of every day.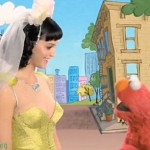 Steve Madden has been working hard lately. We recently reported his collaboration on Zac Posen's moderately-priced Z-Spoke line, and it seems he has his sights on a new venture with pop star Katy Perry. Although she may have been dubbed too sexy for Sesame Street, it seems Steve thinks she is just the right fit for Seventh Avenue,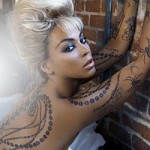 Last Thursday kicked off of the 6th edition of the London International Tattoo Convention, where up to 20,000 attendees gather to learn and share ideas and innovations in the tattoo market.
In this past week not one, but two fashion labels are following the trend that Chanel kicked off last year, and have included temporary tattoos as part of their upcoming collections.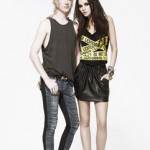 Launching on August 13th is the newest designer collection for the brand Forever 21. We recently told you about the chain's new maternity line, and with the help of designer Brian Lichtenberg, nine new limited-edition designer woman's pieces and three for men will hit 200 store locations.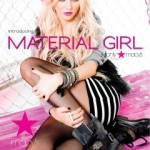 We told you about Madonna's new clothing line dubbed 'Material Girl' hitting Macy's shelves, and Signature9 UK filled you in on all of the campaign details. The juniors line targets feminine-but-edgy girls with a distinct punk rock style .
The face of the brand has remained hush hush until now. All we knew was that a young Hollywood starlet, who lives and breathes the essence of edgy was in Madonna's sights. The ads are finished and courtesy of Macy's it's confirmed that Gossip Girl star Taylor Momsen is the face of the 'Material Girl' ad campaign.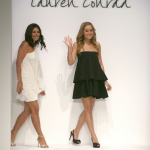 Lauren Conrad will be releasing her latest book, a style guide entitled Lauren Conrad Style on October 5, 2010, concurrently with her third novel, Sugar and Spice. This won't be the reality television star's first foray into the authoring world.
And though it's easy to look at Conrad as another person who's just famous for being famous, she does seem to be putting real effort into her endeavors. But a look at the bigger picture suggests all is not as rosy as her bank account would suggest.
We know times are tough, but greasy hair as a new fashion statement? The newest trend taking over the runways is one most consider a sign of poor hygiene. At shows by Alexander Wang, Jonathan Saunders and Acne models with severely slicked, messy locks were the trend. {Refinery 29} You know who we blame? Vampires. […]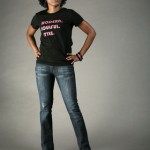 "Modern. Soulful. Style" is the tag line for AphroChic, the blog and online shop of designer Jeanine Hays, and we couldn't agree more. Hays began blogging about design a few years ago, and decided to take the plunge and launch her own company this year. And we're very glad she did - both her clean-cut, vibrant pillows and her fun […]
Animal prints have always come in and out of vogue, but this season we pass on the typical leopard and cheetah and slip into something a little sexier: snakeskin. But don't worry, this modern take on snake is not as tacky as we're used to, as long as you shop smart. Â We recommend sticking to […]