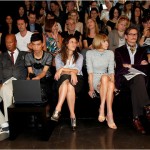 Bloggers.
Granted it's the power blogs that consistently take the top spots in our ranking of influential fashion blogs; but using the exact same ranking criteria, bloggers are edging out magazines who (often) have larger staffs and larger budgets when it comes to influencing readers online.
Style.com's Year in Style mash-up of all that was seen and heard from the fashion world in 2010 is out, and it includes everything from personal style scene-stealers like Lady Gaga and Anna Dello Russo to digital fashion endeavors and movers and shakers like Terry Richardson and James Franco. The fashion Web site's review is pretty complete, but we would like to put our two cents in on what was important this year in fashion.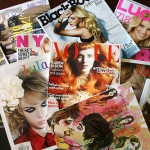 Despite their popularity, most fashion bloggers have insisted for a while now that they aren't competing with fashion magazines. A quarterly report on magazine revenue suggests that it's time to listen to them.
Though they've captured respectable fashion audiences, bloggers have yet to capture the advertisers.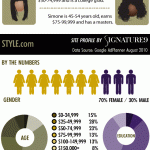 When it was announced that former Style.com executive fashion director Candy Pratts Price would be joining Vogue.com as creative director, more than a few people scratched their heads. After all, for 10 years, Style was billed as the online home of Vogue and W magazines. Now that Vogue has their own address and has put a bit of promotion into their namesake site, what's the big difference? While we're sure that Vogue still has more content changes to come, we thought we'd start by taking a look at the audiences of each site. Is the Vogue.com girl the same as the Style.com reader?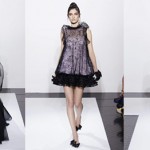 Former Fendi bag designers and Valentino accessories team Maria Grazia Chiuri and Pier Paolo Piccioli showed "The Dark Side of First Love," their fourth couture collection as the head designers for Valentino this week in Paris to mixed reviews.
In case your head (like ours) is still spinning from the whirlwind of fashion month, the mavens at Style.com have compiled a list of the top ten spring 2010 trends to save up for. Among the trends to follow are military and sporting flourishes, animal prints, and a sexier underwear-as-outerwear approach to dressing. Â Remember, it's […]