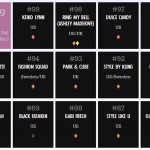 We built the largest index of reviewed and categorized fashion and beauty blogs – more than 5000. These are the takeaways on what readers are engaging with when it comes to style content online.
The Business of Fashion (currently among the world's 99 most influential fashion blogs) raised a seed round investment of $2.1 million led by Index Ventures, with participation by Net-a-Porter investor Carmen Busquets, Samos Ventures, Novel TMT Ventures, Advancit Capital and LVMH. Founder and Editor-in-Chief Imran Amed assures readers that there will be a wall between […]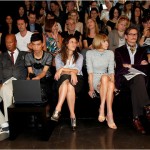 Bloggers.
Granted it's the power blogs that consistently take the top spots in our ranking of influential fashion blogs; but using the exact same ranking criteria, bloggers are edging out magazines who (often) have larger staffs and larger budgets when it comes to influencing readers online.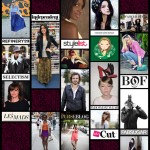 After taking time to expand our starting index from 500 manually reviewed fashion blogs to more than 1000, we've published the results of our April/May 2011 ranking. What a difference a year makes: while almost none of the influential blogs from our April 2010 listing actually lost influence, there were quite a few that gained influence fast enough to shake up the top 99.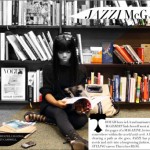 99 influential style blogs, but yours isn't one? A misconception about our ranking is that those blogs outside the top 99 don't have influence. Nothing could be further from the truth. While they may not have amassed fans in the same numbers as the publications in the top 25% of ranked blogs, there are many […]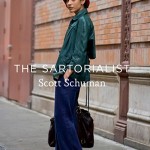 And likely 2010.  The famous street style photographer (who also considers himself an editor) is at the top of our recently updated list of the most influential fashion and beauty bloggers of 2009. 2009 saw Schuman's first book release, along with a well received collaboration with Burberry on a site with images centered around the […]