Is this some kind of trick? On Wednesday, The Fashion Spot tweeted a sneak peak of a pair of Nooka Glow in the Dark Mercury Sunglasses to be made available in March on nooka.com.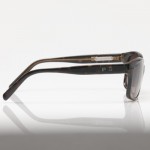 It wasn't too long ago that we brought you news of customizable chocolate bars as the latest in a long line of products that you can personalize in this day and age, and now designer sunglasses have been added to the list of items you can make your own.

With New York Fashion Week officially underway, we wanted to take a closer look at one of first and highly anticipated shows to hit the runway. Project Runway winner, Christian Siriano's Spring/Summer collection hit the catwalk in unbelievable style. The "safari glam" clothes and enormous, draped evening gowns were stunners, but what really stole the show were the fierce footwear for the designer's Payless collection.
Take a peek at the new nerd-chic shades from Dita and Neighborhood, now available online at honeyee — but unfortunately for the Japanese domestic market only. Â We hope these babies are available in the US sometime soon, because we would love to see these on our man paired with a perfectly worn-in button-down and a […]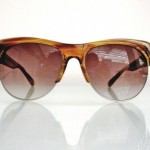 Sunglasses are a must have for the Olsen twins, mostly when the paparazzi are at their most relentless. Sharing is caring so the twins have launched an eyewear line for The Row, following their Jackie O over sized 60's style. They claim it's only to test the waters but they are hoping to add more […]