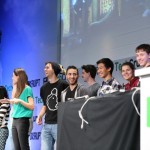 TechCrunch Disrupt, the startup conference held twice a year in New York and San Francisco, kicked off their spring edition with a 24-hour hackathon. The $5000 top prize (just a note hackers: Decoded, the fashion focused hackathon associated with the conference, had a top prize of $10,000, so consider fashion tech a serious option for […]
AOL's on quite the blog acquiring spree lately. Following the reported $25-40 million acquisition of the TechCrunch network, AOL's next acquisition is of the extremely popular site the Huffington Post.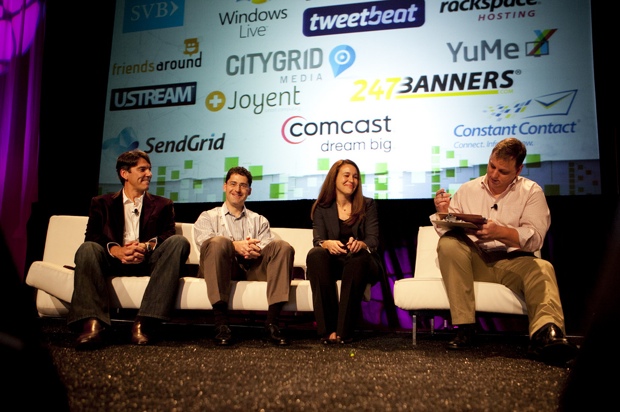 It's not uncommon to read about website acquisitions on TechCrunch, but on Tuesday, the popular tech blog was the subject of acquisition stories when they officially announced an acquisition by Aol. Financial terms of the deal weren't disclosed, but estimates put the purchase price somewhere between $25 million and $40 million for the TechCrunch network of blogs.
Now that they're part of Aol (who are redefining themselves as a digital content company), which blogs and networks might be next on the acquisition list? Looking beyond tech, here are our best picks.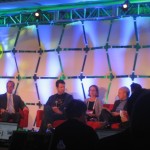 Evolve or Die: The Future of Music, TV, Games and Publishing, one of the first panels at TechCrunch Disrupt, featured Avner Ronen, CEO of Boxee; Sarah Chubb, President of Conde Nast Digital; John Hagel, Co-Chairman of Center for the Edge; and Fred Davis, Founding Partner of CODE Advisors with Michael Wolf, Founder and Managing Director of Activate as moderator. The topic of the panel was just what it sounds like, how media companies have to evolve (or die) in the changing media spheres.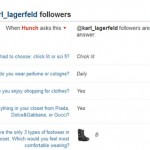 If you're a technophile, you already know that Hunch is Flickr co-founder Caterina Fake's latest company, and that it makes pretty accurate decisions about what you're like based on how you answer a few questions. Hunch's latest time killing, but fun, service is a Twitter followers analyzer that makes educated guesses about the people following you.
@Karl_Lagerfeld followers: prefer smaller portions of food that are arranged well, have dated or hooked up with someone they met online, choose the New York Times over the Wall Street Journal or USA Today as their free hotel paper of choice, can make reservations in 2 or 3 languages (only at restaurants that don't overfeed you, of course), aren't reading Vogue for the articles, think All-You-Can-Eat buffets are gross, are Mac people, and like celebrity gossip, reality TV and awards shows among other things.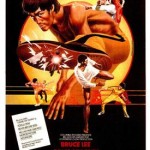 This week Chandra Rathakrishnan released a keyboardless web tablet called the JooJoo {Engadget review}. Built to use the web as operating system, the project got its start as the CrunchPad. The CrunchPad demise and JooJoo phoenix have both been disappointing to the tech set following development for different reasons, and in the end both have […]