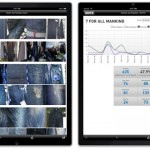 EDITD, a London based startup, has raised $1.6 million from the same VC firm that invested in fashion success stories like Net-a-Porter and ASOS to do something substantially different in fashion trend monitoring.
Fashion trend forecasting is a big business; the Telegraph estimates that it's $36 billion big, in fact. For the last few years though, it's been a market dominated by two major players.We'd say EDITD is the company to look to as the next big fashion trend behind the fashion trends.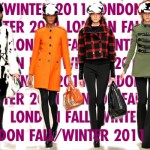 It seems that many fashion critics are still unimpressed by Burberry and still complaining that Bailey's embrace of technology has left his creativity in the dust. Looks like we need to come to the rescue again.
Nudes and blushes have been a huge trend of late, and we recently discovered, floating around the blogosphere, a photo of a shoe that takes the naked look one step further. You've heard of mirrored sunglasses, right? Sao Paulo designer Andreia Chaves apparently designed shoes that are covered with mirrors – called "The Invisible Shoe" – so they blend in with their surroundings.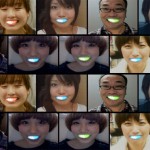 When the Japanese came out with anti-aging goggles, we didn't really see them catching on as a worldwide trend, but the latest fashion accessory to emerge in Japan may just be the next big thing, especially among celebrities like Marilyn Manson, Method Man and Kanye West.
Every year on New Year's Eve tons of celebrities make it out to perform at various venues in cities around the world for the so-called biggest celebration of the year. This year, however, a few stars showed up in looks that managed to provide such a distraction that we hardly paid attention to the performances.
The past 12 months included fabulous trends, dazzling red carpet moments and stunning product innovation, but 2010 was also a great year for the weird. We've featured tons of off-beat trends and odd products in our weekly If Everyone Jumped posts this year, including $3,000 T-shirts from Valentino, glow-in-the-dark sunglasses and candles that smell like fast food. With this the last week of 2010, here is a recap of our top five favorites.
Style.com's Year in Style mash-up of all that was seen and heard from the fashion world in 2010 is out, and it includes everything from personal style scene-stealers like Lady Gaga and Anna Dello Russo to digital fashion endeavors and movers and shakers like Terry Richardson and James Franco. The fashion Web site's review is pretty complete, but we would like to put our two cents in on what was important this year in fashion.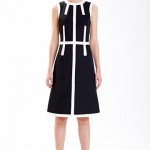 Late last week, The Cut reported (via Elle) that Designer and Project Runway Judge Michael Kors said no one cares about pre-fall collections because the name "pre-fall" is unappealing, whereas its inter-season counterpart, resort, has become more popular of late because the name "resort" sounds nice.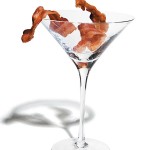 If you love bacon in the morning but want to avoid the unhealthy side effects of eating it for breakfast, you can now enjoy the bacon flavor fat free.