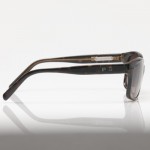 It wasn't too long ago that we brought you news of customizable chocolate bars as the latest in a long line of products that you can personalize in this day and age, and now designer sunglasses have been added to the list of items you can make your own.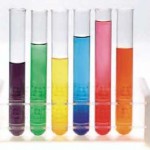 You would think if you peed on your iPhone it wouldn't work anymore, right? Well, if the latest potential app comes to fruition, you may soon be able to stop worrying about accidentally getting urine on your mobile device (assuming you were actually worrying about that…). Plus, we will officially declare there is an app for every single thing on the planet.
If you've got grey hair but no money for a dye job, you've ever dreamed of channeling Erykah Badu, you have frequent bad hair days or you just really hate washing and or styling your hair, you can now take advantage of the latest hair trend.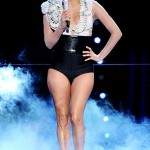 If you were wondering just how big Lady Gaga's influence is in terms of fashion trends, we're here to tell you it is officially huge.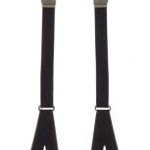 If you or your guy has been wondering how to keep shirttails perfectly tucked into pants lately, you can take this tip from lifelong bartender Toby Maloney and military personnel everywhere.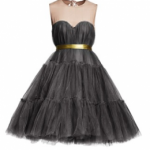 If you've already voted, and are over the political stories, we sure hope you like Lanvin, H&M or both. H&M's collaboration with Lanvin, the oldest French fashion house in operation, seems to be the hottest buzz in the fashion community.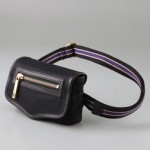 One of the things we love most about fashion is its cyclical nature – the way trends come and go and are reinvented again and again, but it is always surprising when fads that seem like they are destined to be one hit wonders come creeping back into the fashion conversation. After the fanny pack craze died with the '80s, there seemed to be no chance of its return, as it became the brunt of countless jokes, but low and behold, we now present to you the potential resurgence of the hands-free purse.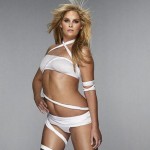 We know we declared last week that everyone should stop talking about plus-size girls in fashion so that maybe they will become more of a norm rather than a tactic for grabbing attention, but it shouldn't come at the expense of shifting negativity towards thin women. Whitney Thompson, America's Next Top Model's first ever plus-size winner, has sounded off with The Huffington Post for the way plus-size models are treated in the fashion industry.
One of the hottest trends in haircare as of late has been the Brazilian Blowout hair treatment popping up at exclusive salons across the nation. The process promises a 100% formaldehyde-free formula that will de-frizz your lackluster locks and promise a sleek, shiny and manageable result for at least three to five months. At a range of $300 to $500 respectively depending on your hair, it was touted as the solution to the frizzy-hair dilemma that many woman face. Sounds great right? Except it may not be everything it's claimed.