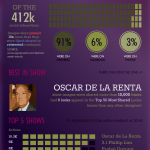 fashion shows and presentations are no longer industry only events. They're part of the marketing mix to reach customers, and through social media the fan, editor, buyer and shopper can all contribute to the data that exposes where interest is highest.
In a move somewhere on par with rearranging the deck chairs as the Titanic sinks, UK Prime Minister David Cameron has floated the idea of banning people suspected of organizing or participating in the London riots from social media. Since having more police than rioters is an idea that didn't occur to anyone until four days of disorder and destruction had passed, and it's easier to blame BlackBerry.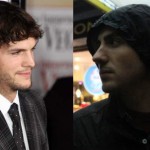 We've reported before on the rise of the contractually obligated tweet, and its increasing inclusion in celebrity endorsement deals, but how much are those tweets actually worth? Fab.com asked Hollywood star Ashton Kutcher and tech star (and Digg founder) Kevin Rose to offer their followers a $10 discount, and then they did something really strange: they released the results of their tweets.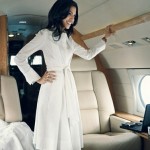 After days of denying reports that he tweeted a crotch shot, Congressman Anthony Weiner (D-NY) admitted that he did tweet the photo, though it was intended for a private direct message. Apparently, this wasn't the first time he'd sent suggestive photos to women – who he often met through social networks like Twitter or Facebook.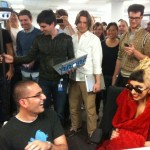 For someone whose father was worried about them getting a real job, Lady Gaga's showing dear old dad there's no cause for concern. Since reportedly going broke for the early portion of her pop star career, Lady Gaga's taken on the title of Polaroid creative director, unofficial (and unwanted) ice cream muse, and Farmville promoter among other things. Now you can add tech angel investor to the list. Someone's going to need a bigger business card.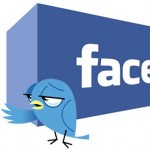 An IT consultant in Pakistan (inadvertently) shared the first piece of information about the raid that led to Osama bin Laden's death on Twitter, and the first person to announce the event did it through a tweet as well. According to the Project for Excellence in Journalism though, Twitter "barely registers" as a referral source to top news sites, while Facebook can often be "the second or third most important driver of traffic."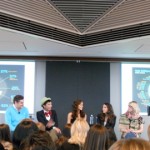 Twitter, Facebook, Tumblr, Foursquare Oh My!
Our technology-infused culture has become over-saturated and overwhelming, don't you think? It's not easy sifting through the messages, texts, emails and tweets that bombard us every minute of every day.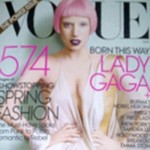 This week, Lady Gaga leaked a photo of her upcoming Vogue cover to her followers on Twitter, and E! is reporting that Vogue reps are trying desperately to get the pictures taken off the Internet, since the issue has not yet been released to newsstands.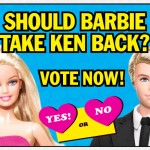 Back in 2004, plastic couples everywhere shouted "if they can't make it, what hope do any of us have?" when longtime paramours Barbie and Ken called it quits. Ken blamed it on Barbie's indecisive nature (really, how many careers can a doll have?), Barbie just wanted to have the freedom to flirt with Christian Louboutin, drink with Don Draper and celebrate her 50th birthday unencumbered.
According to Mashable, a few years apart has only increased the fondness. Just in time for Valentine's Day – and Ken's 50th birthday – Mattel has kicked off a large marketing campaign designed to reunite the two