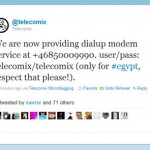 Looks like those people who refuse to cancel AOL's dial up service may be on to something.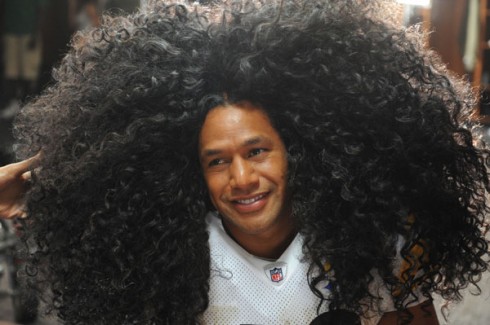 Forget New York or Milan, if you're looking for truly special grooming inspiration start with the multi-talented follicles of the Pittsburgh Steelers. You may remember Troy Polamalu for the $1 million insurance policy Head and Shoulders took out on his locks, but you may not be aware that Polamalu's hair is so multi-talented that it maintains a Twitter account (@TroysHair) with more than 1900 followers and a Facebook page with more than 1500 fans.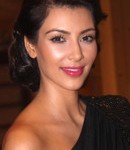 With millions of followers, stars like Kim Kardashian and big name brands like Reebok are making big bucks using Twitter as a means of advertising. It has been widely rumored that endorsement deals between businesses and celebrities actually contractually stipulate a certain number of product-related tweets per day.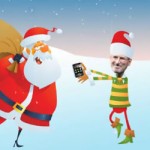 'Twas the night before Christmas and all through the house, impatient kids were tweeting "where is that Santa louse?"
Of course that's not how the tale goes, but mobile ad network AdZookie imagines what the night before Christmas would be like if Santa took advantage of Twitter, Foursquare and a Naughty/Nice app to make the job easier.
Style.com's Year in Style mash-up of all that was seen and heard from the fashion world in 2010 is out, and it includes everything from personal style scene-stealers like Lady Gaga and Anna Dello Russo to digital fashion endeavors and movers and shakers like Terry Richardson and James Franco. The fashion Web site's review is pretty complete, but we would like to put our two cents in on what was important this year in fashion.
Is this some kind of trick? On Wednesday, The Fashion Spot tweeted a sneak peak of a pair of Nooka Glow in the Dark Mercury Sunglasses to be made available in March on nooka.com.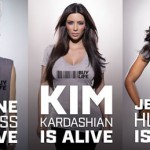 In a fundraising effort on World AIDS day (Decmber 1st), several celebrity tweeters including Lady Gaga, Kim Kardashian, Alicia Keys, Daphne Guiness, Justin Timberlake and Jennifer Hudson declared themselves digitally dead until $1 million was raised to support Keep a Child Alive, a charity that provides food and medical care to children with AIDS in Africa and India.
Lots of people thought the digital silent treatment was a strange way to go, and in fact half of the $1 million was donated by billionaire Stewart Rahr.
Critics were unimpressed with Burberry's Spring 2011 collection, which debuted in London this week. The general consensus is that designer Christopher Bailey has turned out a cheap, passé, biker-chic look that was worsened by the extremely spiky heels that several models had to remove before the end of the show and led to one model's tumble on the catwalk.
The fashion business being what it is (and by "what it is," we mean obsessively terrified of the Internet and of the firm belief that if everyone ignores it, it will go away), the other general consensus is that Burberry produced a sub-par collection because the label was too focused on its online push and embrace of Internet business tools to create a high quality, inspired line.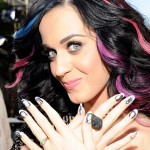 Katy Perry had images of funnyman beau Russell Brand's face painted on her finger nails for the occasion. We weren't sure what to make of it, but Ms. Teenage Dream (and Rolling Stone's September cover girl) did cause us to wonder what else you could have painted on your nails if you really wanted an original manicure.