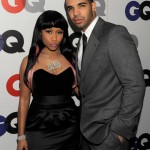 This is why you shouldn't take any relationship rumors seriously until there's a Facebook status update to confirm.
Earlier today rappers Drake and Nicki Minaj sent fans into a tizzy looking for more information about a tweeted matrimonial announcement.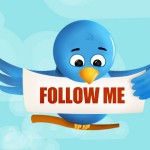 Twitter, the one social network that most people love to make fun of before they join it, has always had a problem explaining exactly why people would want to tweet. There's always the allure of finding out what others are saying on the site easily, but not everyone feels the need or actually wants to tweet themselves. Twitter has finally launched a way to simply follow users without having to sign-up.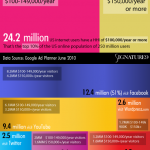 You may have heard that Facebook recently hit 500 million members. According to Google AdPlanner, in June the popular social network received 540 million unique visitors, so there's some evidence that the site's open graph initiative is working in expanding the reach of the site even beyond its massive user base.
But what's really interesting is how Facebook has penetrated the wealthy web. First, a little background on why we focus on internet trends among $100,000+ households. The only site which reaches more wealthy US users is Yahoo, who reaches 56% of the $100k+ online population, compared to Facebook's 51% (Google may reach more, though they don't include themselves in their AdPlanner stats, so it's difficult to pinpoint exact numbers).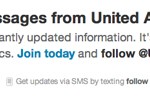 In the realm of desperation and seemingly sensible marketing, United Airlines took to Twitter last year in an effort to fill seats that would normally be empty.
Airlines look at flight data from the past few years to determine which flights at various times of the year flew with a large number of empty seats. They then section off seats from the same flight in the coming year for "Twares", and tweet about the lower fare on these seats. The idea is good one: United seems to sell out all their Twares in a relatively short amount of time. But customers looking for a Tware have to pay close attention to the United Airlines Twitter account, as a Tware tweet is about as common as an authentic Chanel bag in Chinatown.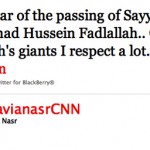 These days, you never know what kind of effect the things you say on the internet might have on others around you.
Or yourself, for that matter.
Take CNN Editor Octavia Nasr for example. On Wednesday , Ms. Nasr, who has been the chief Middle East correspondent at CNN for the last 20 years, was fired from her job after making this comment on her Twitter page on the 4th of July : "Sad to hear of the passing of Sayyed Mohammad Hussein Fadlallah.. One of Hezbollah's giants I respect a lot.."
Sayyed Mohammad Hussein Fadlallah is often considered by many to be affiliated with terrorism. Over the next few days that followed her controversial and uncalculated tweet, outrage ensued across the internet, from Twitter to a string of political blogs, all heavily criticizing the now former CNN Editor for her careless 140-character remark.
In the age of "too much information" many social networking sites are now adding location features. Twitter's recent addition of adding a location to tweets has caused Twitter's server to become overloaded many, many times in the past few weeks. We think it's a sign.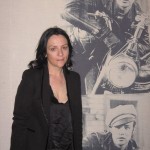 The PR CEO start of Bravo TV's "Kell on Earth" spoke to a small group of editorial interns, fashion-obsessed youngsters and public relations entrepreneurs at the Bryant Park Reading Room Series Wednesday, and she had a quite frank earful on the future of fashion.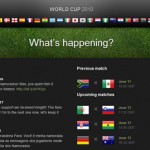 The USA vs. England World Cup match was broadcast live to soccer (spelled "football" in British English) fans around the world via blogs like the Huffington Post, on the Washington Post's site live chat during the stream was encouraged, and through partnerships with ESPN and Univision in the US (and 8 other stations around the world) Facebook users could watch and chat through dedicated apps and social network extensions, and Twitter even has a dedicated page providing a tweet by tweet view of the games. Verizon rolled out their V CAST service to Android phone users in time to catch the action on their mobile phones, and Sprint users – including EVO 4G owners, could tune in on Sprint TV.
But if you're hoping to get a first hand tweet or update from anyone directly on the pitch, you may be out of luck.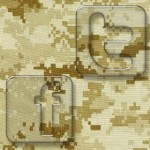 Most users of social networking sites like Twitter and Facebook would never dream that their aptitude in social networking could mean keeping the nation secure. Yet suddenly networking savvy military men and women are being hired as intelligence officers and analysts to prevent both military and civilian casualties overseas.