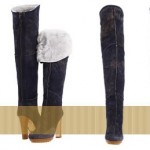 We did what we thought to be impossible this summer and surfaced 5 pairs of Crocs that aren't entirely hideous. With fall officially underway we've taken on the challenge again with Crocs' cold weather cousin – the UGG boot.
Not even Jimmy Choo could bring us around to the boot that puts the ug(g) in fugly, but after a bit of research we encountered a few UGG styles that didn't makes us recoil in disgust. A few were – wait for it – actually attractive (as opposed to simply not ugly). Really!
Style.com's Year in Style mash-up of all that was seen and heard from the fashion world in 2010 is out, and it includes everything from personal style scene-stealers like Lady Gaga and Anna Dello Russo to digital fashion endeavors and movers and shakers like Terry Richardson and James Franco. The fashion Web site's review is pretty complete, but we would like to put our two cents in on what was important this year in fashion.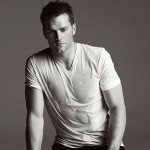 On Wednesday, news spread that the famously handsome quarterback and husband to Supermodel Gisele Bündchen agreed to a deal with Ugg Australia that will make him the face of the brand's men's division, marking the first time Ugg has specifically pushed men's products.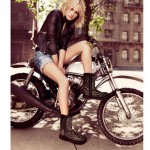 Dearest Jimmy Choo,
We have had quite a love affair for years now, darling. Your commitment to creating only the highest quality shoes at equally high prices has brought on the admiration and worship you so deserve as the most iconic shoemaker in the world.But, dear Jimmy, we must say it's time to go our separate ways. It's not us. It's you.