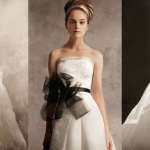 Vera Wang is one of the few designers who isn't afraid to venture into new markets, no matter how "out there" they may seem for the top wedding gown designer. For example, over the last few years Vera has expanded her empire to include the Simply Vera gown collection for Kohl's, a mattress collaboration with Serta as well as designing floral arrangements for FTD (an online floral design and shipping company), and who can forget her support of White Castle burger scented candles? Okay, we'll be honest, we're trying hard to forget the last one but everything else has been a solid step in pushing the Vera Wang brand beyond the wedding day.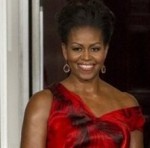 Anna Wintour and Vera Wang attended last night's state dinner in honor of the People's Republic of China, but Michelle Obama took top fashion honors of the night in a red Alexander McQueen gown from the Resort 2011 collection.
Unlike online influence, red carpet influence is one of those things that's difficult to measure. The best (and worst) dressed awards are often handed out without rhyme or reason. Supermarket tabloids and gossip columnists usually play it safe and give best dressed to stars who go with a cookie cutter gown, while worst dressed goes to anyone who takes a fashion risk. Fashion blogs normally go the other way, praising those who aren't afraid to look more runway than red carpet, and applying a snooze label to those who play it too safe.
Since there's no measurable way to tally best and worst dressed, we'll just add our favorites to the mix.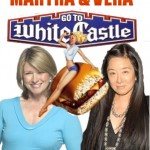 First Bacon-flavored lattes hit the market, now burger-scented candles are apparently all the rage. Even Martha Stewart and Vera Wang are getting behind them.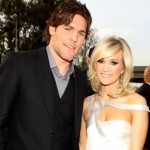 Wedding season is indeed underway. Hollywood, sports, music and political stars all had a busy week as quite a few couples decided on this week to get hitched. You probably know about Carrie Underwood's wedding, and Lala Vasquez & Carmello Anthony's vows, but you may have missed a few. For starters? The Office's Jim and Pam got married! – to other people, Bill Clinton played a role in a wedding – but not for Chelsea, and there's all kinds of other wedding news ranging from shows of solidarity for gay and lesbian couples, to free Vera Wang and Taco Bell weddings.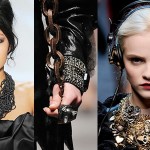 When it comes to fashion bigger isn't always better, but the same may not hold true for  accessories. Chunky chains and jewels have made quite a comeback over the last year or so, with many celebrities, designers and stylists all seen sporting the trend. We've seen roundups of runway inspired pieces {Style Bakery} and big […]
Fashionistas and brides-to-be are still gushing over the Grace Kelly-inspired dress Ivanka Trump wore for her wedding. Now Ivanka is one of those rare lucky women who would honestly look stunning in nothing but a brown paper bag, but we still admire her for taking a risk and foregoing the pretty yet rather boring strapless […]