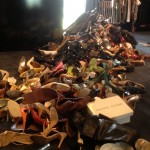 The clothes and shoes in Victoria Beckham's closet probably cost more than some houses, but this Friday she's giving some of them up to benefit people whose houses were destroyed or damaged by Typhoon Haiyan.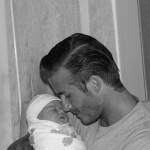 Pre-arrival, rumors were that David and Victoria Beckham's first daughter, Harper Seven, would be crawling around in custom red-soled Loubooties, burping up on couture blankets, eating off of silver spoons and giving Suri Cruise a run for her money as the most extravagant tot in the Hollywood sandbox.
Fortunately, little Harper's first photos seem to indicate a slightly more relatable childhood start.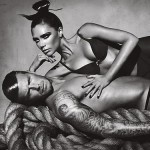 Over the weekend, the fashion designer formerly known as Posh Spice (Victoria Beckham) gave birth to a 7 lb. 10 oz. baby girl named Harper Seven. She joins unusually named siblings Brooklyn, Romeo and Cruz, but is Victoria and David Beckham's first girl.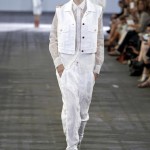 It's official, for Spring 2011 white is the new black. Natural tones are the way to go year and the sensible and classy looks we saw strutting the runways at Mercedes-Benz Fashion week showcased just how red hot head-to-toe white can be.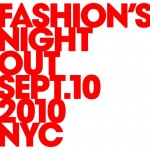 Last year we covered Fashion's Night Out from Paris, where we caught up with Carine Roitfeld, to London and New York. Each city was an overall success in terms of bringing out the shoppers, but the feel of each event was distinctly different. The Paris Fashion Celebration Night focused exclusively on the high end merchants […]
David Beckham will reportedly design a menswear line for spring/summer 2011 under wife Victoria's own popular VB Denim fashion label. And apparently it took some convincing from the former Spice Girl for Beckham to agree to do it.
A rumor that Lady Gaga signed on with Coty Inc. to create a perfume began in the U.K. and spread through fashion media outlets this week, but now the fragrance company's marketing department has said it is not true.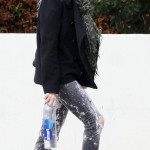 Celebrities everywhere have been spied sporting this hot trend in denim everywhere-and luckily for us it's a style we can all pull off if done right. Some favorites include Paige Premium's custom-designed pair for Ashley Tisdale {Denim Blog}, the version seen on Victoria Beckham from Balmain {Denimology} retailing at around $2000, and Fergie's dark blue and white […]
It seems the future holds a collaboration between Marc Jacobs and Victoria Beckham. Talks of a fur-laden line is said to be in the works for next year. Both Jacobs and Beckham are known for their impeccable sense of style so we can't wait to see what they come up with. Also buzzing is the new accessory line Lacoste plans […]