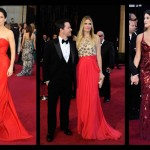 So now that you know who won the actual Oscars last night – congrats, Natalie! – let's discuss who won on the red carpet. There aren't any official awards for style, but if we had to submit a choice for the fashion Oscars (c'mon MPAA, make it happen!) here are our picks for each category.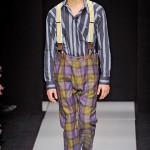 By now, you may have seen this video of animations set to audio of President Lyndon B. Johnson describing to clothing maker Joe Hager his need for pants with room "where the nuts hang… back to the bunghole," and an additional 2 inches or so of fabric to let in or out depending on his weight fluctuations. That's a direct quote.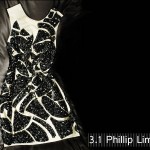 We're a big fan of the little black dress, but Swarovski and 22 designers have teamed up to make it even more powerful. On September 20th, auction house Philips de Pury will offer 22 Swarovski crystal adorned black dresses, with all proceeds going to benefit the American Cancer Society and La Ligue Contre le Cancer in France.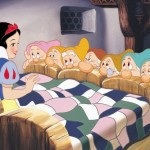 October 12, 2010 marks an important day for London's Garrick Theatre. That night marks the beginning of a five night run of Snow White. The twist is that this production's full name is Snow White and the Seven Designers.
In an effort to raise money for Dementia UK, fashion designers, interior designers and others involved in the style world have revamped the age-old tale. Instead of dwarves, Snow White will be assisted by her seven designers in order to redesign the ugly interiors of flats across London.
Malcolm McLaren, former manager of the Sex Pistols and ex-partner of iconic British designer Vivienne Westwood, has died. McLaren and then girlfriend, Vivienne Westwood, opened a London clothing shop called Let It Rock in 1971. The shop underwent various name changes (Sex, Too Fast To Live Too Young To Die, Seditionaries) to reflect the changing clothing styles sold, but became the window to Westwood's outrageous designs that grabbed hold of the emerging punk aesthetic.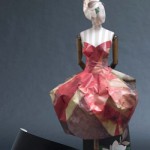 If Vivienne Westwood's draped textured tartans aren't enough for you, her latest project will give you a chance to surround yourself in everything Westwood. The punk rock fashion icon has teamed up with renowned wall paper company Cole & Son to apply her signature tartans and blown out florals to wallpaper. In honor of the […]