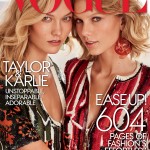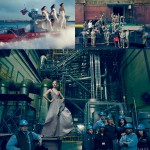 The sheer ridiculousness of using a natural disaster that left people homeless, hungry and cold as the theme for a photoshoot under the guise of awareness is just as silly for an A-list magazine as it is for a D-list media chaser.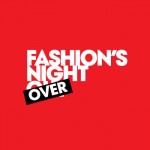 Fashion's Night Out, the 3-year-old event that generates big buzz for one night prior to fashion week, but not so much in terms of big sales numbers, may be coming to an end.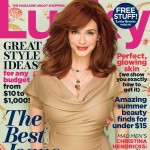 Vogue recently launched an "influencer network" that was light on influential bloggers, likely due to the fact that Vogue and its advertisers were the only ones to benefit in any meaningful way; but not every Conde Nast publication is so lopsided in their approach to working with fashion bloggers.
Lucky magazine recently launched the Lucky Style Collective, a network that will make a network of fashion and beauty bloggers true partners of the magazine.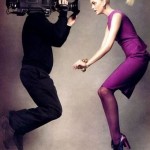 Just in case any influencers out there needed a reminder that Vogue can cover the cost of a consumer panel, going by the number of ad pages sold and current ad rates, Vogue's September issue alone will account for more than $92 million in revenue. It will have an impressive 584 ad pages – not anywhere near the September 2007 record of 727 ad pages, but more than any other women's fashion magazine this year.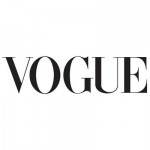 We just explored how fashion magazines are faring online against fashion blogs (they're not failing, but the bloggers are doing pretty well on their own). Unsurprisingly, the magazines who are doing it (engaging an audience, that is) as well as bloggers are the ones who've been active in bringing bloggers into the fold through partnerships or special site sections.
So when we heard about Vogue's 1000-strong "Influencer" network, we thought it was a smart move. Then we read more and wondered if we'd overlooked the benefit to the participating bloggers.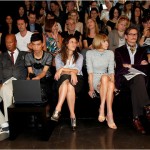 Bloggers.
Granted it's the power blogs that consistently take the top spots in our ranking of influential fashion blogs; but using the exact same ranking criteria, bloggers are edging out magazines who (often) have larger staffs and larger budgets when it comes to influencing readers online.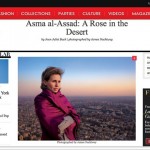 By now you may have heard about a little popular uprising in Egypt that forced Hosni Mubarak to resign from his decades long post as president. That was sparked by a successful uprising in Tunisia, where protesters frustrated with social and economic conditions that hadn't changed under their decades old leader, forced him to flee the country. Those two things have kicked off protests and uprisings across North Africa and the Middle East, most recently in Libya. There, protesters have reportedly met with violence when trying to protest against the 42-year-old rule of Muammar al-Gaddafi.
There have been concerns about stability in the region, how it will affect oil prices, and oh, yeah, all of the Libyan people being killed by mercenaries. Forget all that though, let's ask the important questions: what does Gaddafi's wife wear? How does she travel around Tripoli? How chic is life in the Gaddafi family home?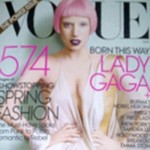 This week, Lady Gaga leaked a photo of her upcoming Vogue cover to her followers on Twitter, and E! is reporting that Vogue reps are trying desperately to get the pictures taken off the Internet, since the issue has not yet been released to newsstands.