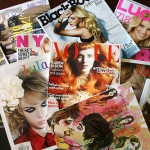 Despite their popularity, most fashion bloggers have insisted for a while now that they aren't competing with fashion magazines. A quarterly report on magazine revenue suggests that it's time to listen to them.
Though they've captured respectable fashion audiences, bloggers have yet to capture the advertisers.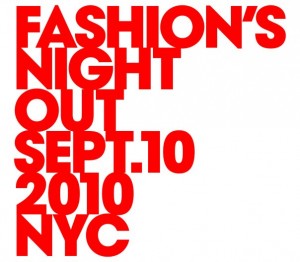 Fashion's Night Out 2010 was a huge success in New York City as far as boosting enthusiasm for fashion and attracting an energetic crowd, but Signature9 promised an update on whether the event fulfilled its original purpose – to bolster lagging retail sales.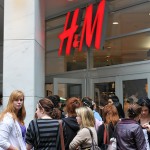 This year's event promises to be even bigger and more star-studded than last year, with retail store appearances from such celebs as Mary J. Blige, Mary Kate and Ashley Olsen, Bar Rafaeli, Nigel Barker and Simon Doonan among others. The hype has been spiraling for weeks now, but, while part of the point of Fashion's Night Out is to boost enthusiasm for fashion among shoppers, the goal of boosting retail sales is just as, if not more important for the future of the fashion business. So, will Fashion's Night Out 2010 exert the desired push on consumers to come out and buy products to ignite fashion's economic state?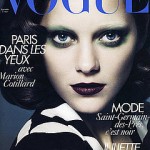 We've spent a lot of time talking about September's cover girls this year, but today we found the most shocking fall magazine cover of all. Vogue Paris' issue this year features Marion Cotillard, the first time in five years the fashion glossy has chosen a celebrity rather than a model for September.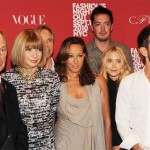 Fashion's Night Out (not to be confused with Victoria, Canada's fledgling fashion event) is celebrating its second birthday this fall and New York mayor Michael Bloomberg shared the final details of the much-anticipated event.
Last year's event filled the streets with fashion lovers in nearly every neighborhood where there were events, and this year promises to be even bigger – and hopefully better for retailers who gave mixed reviews on the sales success. September 10th will bring together fashion retailers, celebrities and designers in a celebration of fashion and its importance on our communities and the global economy. Steve Sadove, CEO of Saks Fifth Ave noted at last year's event, "We started to see a turn in the industry, sales started to stabilize," he claimed.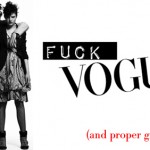 Recently some unflattering and downright vicious words from Leon Verres to Anna Wintour have been making rounds in the blogosphere. Verres' brand, named after himself, created T-shirts that say "F*ck Vogue, F*ck Anna, F*ck You."
Anna Wintour, the force behind American Vogue, has unleashed Vogue's wrath upon poor, unsuspecting Victoria, Canada. Victoria was all geared to have a series of fashion shows of local designers and boutiques on June 17, dubbing the event Victoria Fashion's Night Out, effectively re-using the name New York City fashion event sponsored by Vogue.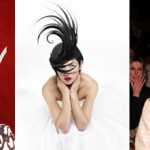 This month marks three years since fashion icon Isabella Blow committed suicide following a battle with depression and ovarian cancer, but the infamous editor, known for championing milliner Philip Treacy and Alexander McQueen in his early career, has been making multiple headlines recently.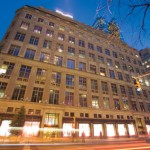 Even the most luxurious of fashion retailers, Saks Fifth Avenue, can't escape the hard hit from the economic downturn. "I doubt you're going to see a lot of new stores opening on the full-line side," said Stephen Sadove, Saks' Chief Executive. "It's going to be making the current stores more productive." Sadove was speaking about […]