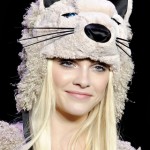 Last Wednesday at Lincoln Center, Sui sent a few models down the runway in giant cat hats. Purrfect, or one trend you won't take a scratch at?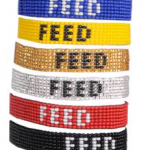 A stroll through Forever 21 boutiques reveal baskets, upon racks, upon displays chock full of cute accessories that are as adorable and versatile as they are affordable. Just in stock for the busiest season of the year is the result of the brand's most recent partnership with the United Nations World Food Program.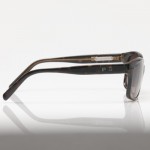 It wasn't too long ago that we brought you news of customizable chocolate bars as the latest in a long line of products that you can personalize in this day and age, and now designer sunglasses have been added to the list of items you can make your own.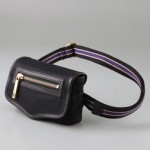 One of the things we love most about fashion is its cyclical nature – the way trends come and go and are reinvented again and again, but it is always surprising when fads that seem like they are destined to be one hit wonders come creeping back into the fashion conversation. After the fanny pack craze died with the '80s, there seemed to be no chance of its return, as it became the brunt of countless jokes, but low and behold, we now present to you the potential resurgence of the hands-free purse.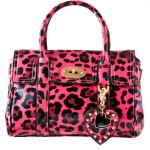 Gilt launched the new Mulberry line for Target with a pre-release of four handbag styles and to say it was a success would be an understatement. The bags were a hit, selling out in mere minutes and the official launch today at Target stores and on target.com seems to be following suit. Unfortunately, many of the styles are already sold out online, so you'll have to get a move on and fight it out at a retail location.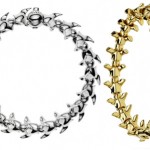 What is with body parts suddenly becoming appropriate to wear as fashion? First Lady Gaga turns the world on to wearing raw meat, and now apparently bone-inspired pieces are being sold as accessories.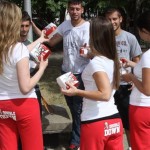 We'd like to take this week's "If Everyone Jumped" column to update you, dear readers, on a few past IEJ topics.
First up: the taxi cab as marketing tool trend.
Lacoste, the company famous for its crocodile emblazoned tennis shirts, announced the upcoming release of a new jewelry collection. Since its start in France in 1933, the company has expanded on their sporty beginnings to offer a wider range of high-end sportswear for men, women and children – and now, jewelry.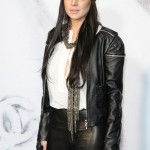 As you know by now, Lindsay Lohan has been relieved of her creative adviser duties for Emanuel Ungaro. While she may not have been cut out for a role in high fashion, the embattled actress already has her 6126 line of leggings which has held up pretty well despite her personal woes. Lindsay has expanded […]