Philippines-born and Texas-raised, Nim Botor, a self-taught designer, uses his eye for style, drape and fit to create stunning (and sometimes futuristic) garments for today's fashionable, modern women (in other words, you).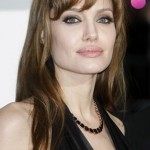 United Nations Goodwill Ambassador and A-list Hollywood actress Angelina Jolie is jumping on the celeb fashion designer bandwagon with her new line of jewelry.
On the red carpet at the premiere for her spy drama Salt, the actress can be seen wearing some the first pieces in the collection.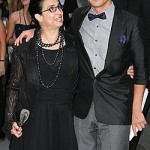 Mom really does know best, and for designer Zac Posen's mother, stepping down from her role as CEO of her son's fashion line to "pursue other interests" is just that.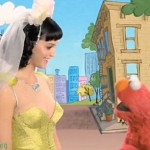 Steve Madden has been working hard lately. We recently reported his collaboration on Zac Posen's moderately-priced Z-Spoke line, and it seems he has his sights on a new venture with pop star Katy Perry. Although she may have been dubbed too sexy for Sesame Street, it seems Steve thinks she is just the right fit for Seventh Avenue,

With New York Fashion Week officially underway, we wanted to take a closer look at one of first and highly anticipated shows to hit the runway. Project Runway winner, Christian Siriano's Spring/Summer collection hit the catwalk in unbelievable style. The "safari glam" clothes and enormous, draped evening gowns were stunners, but what really stole the show were the fierce footwear for the designer's Payless collection.

Marc Jacobs' business partner, Robert Duffy, seems to be loose-lipped when it comes to tweeting about the designer and his latest ventures. Recently Duffy tweeted about plans for a plus sized line.
We love the idea, and think it's about time we saw a plus size collection from the designer, although we wonder how Marc feels about his partner letting the news slip on twitter.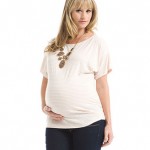 Under the moniker Love 21, the newest line of clothing in the Forever 21 family emerges. The newest lineup to hit stores this year is actually a maternity line for all you stylish moms out there looking for something more than 'mom jeans'. Included in the collection are tee-shirts, long tunics, leggings, elastic-wasted skinny jeans […]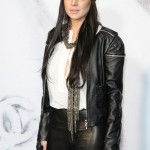 As you know by now, Lindsay Lohan has been relieved of her creative adviser duties for Emanuel Ungaro. While she may not have been cut out for a role in high fashion, the embattled actress already has her 6126 line of leggings which has held up pretty well despite her personal woes. Lindsay has expanded […]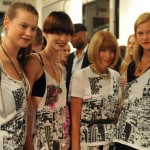 We previously reported the overwhelming success of New York's Fashion's Night Out (and London's and Paris' Fashion Celebration Night), and this year doesn't seem likely to disappoint. American Vogue, which produced the event, is proud to claim their next show slated for September 7, 2010 at Lincoln Center in NYC. It will officially snag the […]