Nudes and blushes have been a huge trend of late, and we recently discovered, floating around the blogosphere, a photo of a shoe that takes the naked look one step further. You've heard of mirrored sunglasses, right? Sao Paulo designer Andreia Chaves apparently designed shoes that are covered with mirrors – called "The Invisible Shoe" – so they blend in with their surroundings.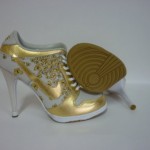 Just when we thought Teva Stilettos were the craziest footwear we'd ever seen, we find high-heeled Nike Dunks and Jordans floating around the Internet.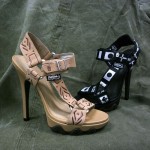 The latest WTF product on the market is going to take you back quite a few years, and not in a thank-goodness-ballet-flats-are-in-again kind of way. Anyone remember Teva sandals? (Read: Are you trying not to remember owning Teva sandals?)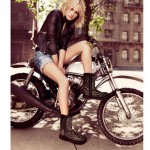 Dearest Jimmy Choo,
We have had quite a love affair for years now, darling. Your commitment to creating only the highest quality shoes at equally high prices has brought on the admiration and worship you so deserve as the most iconic shoemaker in the world.But, dear Jimmy, we must say it's time to go our separate ways. It's not us. It's you.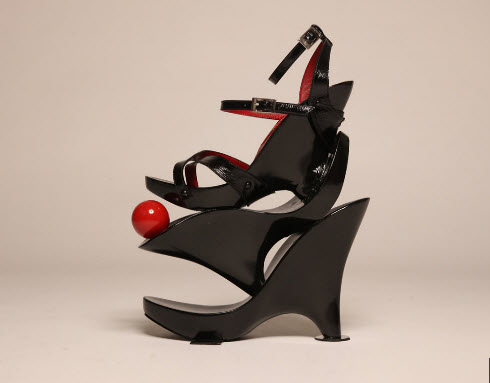 Today, InStyle posted a quick little guide to the art of walking in high heels, and we thought surely there must be tons more floating around cyberland. Want more tips for walking in any pair like InStyle offered? We've compiled the best ones (and the worst) here for a complete guide to stiletto steadiness.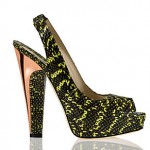 Luxury high-end shoe designer, Brian Atwood, has recently signed a deal with Jones Apparel Group to create a more affordable line of shoes, apparel and accessories. As Atwood describes it, "The cool, East Village girls who have great style are kind of a muse," he told WWD of the collection's design philosophy.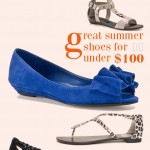 It's summer and it's hot, which means you have the perfect excuse to wear comfortable, flat sandals for work and play, but that doesn't mean your footwear has to be unstylish or sloppy. From gladiator-inspired sandals to peep-toe ballet flats, the options are endless, and they afford you no excuse for worn-out flip flops, which doctors have said can cause more foot problems than high heels because of lack of support.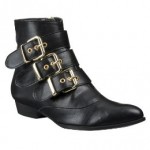 Dolce Vita is the latest luxury label to create a lower-priced department store line, but they are taking this trend one step further and initially launching the collection exclusively at the new Target store in East Harlem to open this Sunday. The shoe line will not hit other Target stores until August 22.
Georgina Goodman's hoping all you need is LOVE for summer shoes