DailyMotion, known as the YouTube of France, was in talks to sell a majority stake to Yahoo for $200 million, but national pride has put an end to the deal. Rumors of problems with the deal have been swirling around for weeks. At first it looked like the issues were because of internal disagreements at […]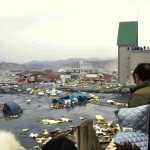 While it may seem minimal, social media and the internet are playing an important role in post-earthquake Japan by helping people communicate. With voice phone lines overwhelmed, and transportation severely hobbled, tweets and data posts on social media sites may actually be one of the few ways people are able to get information to or from loved ones when voice lines are down.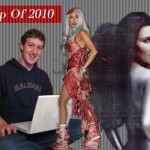 It's official, Mark Zuckerberg is having the best year ever. Hitwise released data today showing that the social network led by Time's Person of the Year has passed Google as the most visited site in the US. In what should come as a surprise to no one, a prolific pop star and an omnipresent top the list of popular internet searches. Keep reading, we promise this isn't a leftover from 2009.
We suspect Yahoo! really doesn't get how this whole holiday thing works. The company handed out pink slips to almost 600 employee just a few days ago, and now a slide from an all-hands meeting at the company shows that some once promising acquisitions and products are getting the axe.