Endless.com, the online shoe store launched by Amazon before they acquired Zappos, is rolling out free international shipping on orders over $100.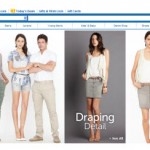 It's always the quite ones. Once only a titan among booksellers, Amazon has grown to be a shopping source for, well – everything.
The Seattle online retailer announced plans to relaunch their online clothing and shoe business with a focus on the high end market.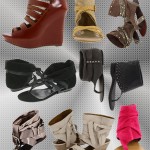 Zappos may have expanded into a full fledged online department store, but their enormous selection of shoes is what made them famous, and one of the reasons we spend too much time on the site. In the name of productivity, we pulled together an unscientific study of what the well shod will be wearing this summer.
In terms of volume online, Macy's attracts more visitors earning $100,000+ than higher end department stores Nordstrom and Neiman Marcus combined (Anna Wintour's Fashion's Night Out appearance at Macy's last year suddenly makes sense).  Though they probably aren't the first name you'd associate with designer fashion, there are a massive number of people who match […]