Android 2.2 Froyo Rolls Out to Nexus Ones, Rolls Over Everyone Else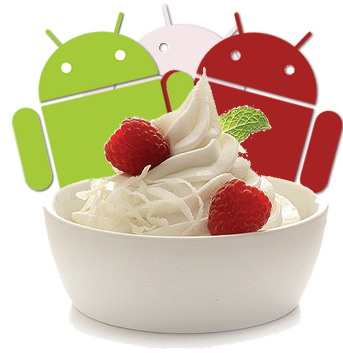 Just a week after the launch of iOS 4 for iPhones, Google is letting the final build of Android 2.2 Froyo loose to the masses. Â By the masses, that of course means the update is coming to those who have the Nexus One phone, and that's about it for now. Â The roll-out will happen over the week via Over The Air updates. {Google}
The new updates brings Flash 10.1 to the Google phone, along with a host of other features. Â There's a slightly redesigned home screen, where users will always have access to the call function and the web browser no matter what home screen they are looking at. Â The Nexus One will now also feature tethering both via Bluetooth and mobile hotspot where users can connect up to 8 other devices to the phones 3G connection through WiFi. Â Other improvements include automatic updates for apps if you so choose, an "update all button" in the Market, and faster speeds for applications.
Phones other than the Nexus One will get the update, but it will take time for the phone manufacturers and carriers to push out the updates. Â For the Nexus One, Google handles pushing out updates on their own. Â For phones like the myTouch 3G, the update could be relatively simple as it runs on stock Android without any added bells and whistles. Â Phones like the EVO 4G and HTC Incredible, however, will likely take longer as they use a custom skin over Android which will have to be made compatible with the new OS version.
It also calls into question the new phones we've been seeing like the Galaxy S smartphones from Samsung like the Captivate, Vibrant and Epic 4G and the new Droid X, which were announced as running on Android 2.1. Â Of course, this was before we knew that Google would start pushing the updates through. Â It would make sense for the companies like Motorola, Samsung and HTC to attempt to put Froyo on their phones before they're launched, but there's no guarantee that the updates will be ready in time. Â Looks like we'll be seeing a lot of Over The Air updates of Froyo rolling out over the next few months. Â Meanwhile, Google is likely hard at work on the version, Gingerbread.