Dell Streak Coming to AT&T for $299?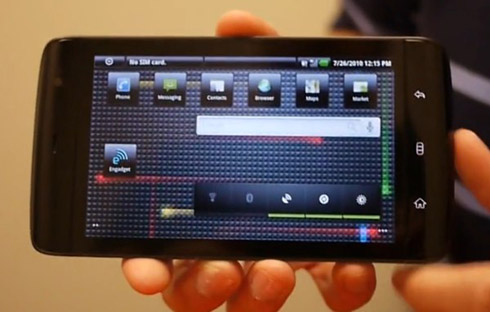 Dell has been touting it's massive Streak smartphone for quite some time now. Â The phone has been out in the UK for some time now, and is supposed to be coming to the US in "late July." Â It's late July now, and we haven't heard a lot from Dell about the release of the product.
On Tuesday Dell posted a video on YouTube announcing that, as rumored, the US version of the Dell Streak will only be available on AT&T's network. Â So it looks like that for now those hoping to get the 5-inch smartphone/tablet on T-Mobile will just have to wait, or deal with EDGE data. Â The video also showed off the Streak running it's customized skin on top of Android 2.1. Â The phone will ship (and has shipped in the UK) running on Android 1.6, and an update to Froyo has been promised for shortly after launch.
On the same day Dell posted and took down a blog post detailing the pricing of the Dell Streak. Â Before it was taken down sites like Engadget and Boy Genius Report were able to pull the important information. Â It looks like Dell is planning on selling the Streak on AT&T for $299 with a two-year contract. Â For those who don't want to buy a contract, or just want to use the phone as a small Wi-Fi tablet (not a terrible idea for those who hate the iPad), it will be available unlocked for $529. Â It seems a bit expensive, but given that the phone is almost in the realm of a tablet, and the unlocked Nexus One ran for $580, it's not a terrible price by any means.
As for that "late July" time frame, we have no idea. Â There's still a few days left for Dell to release the smartphone, but it seems almost unlikely it'll be out before the end of the month. Â If you can't wait for the phone, you can always sign up with Dell to be notified when it finally does go up for sale.