New Way to Stream Videos – on Amazon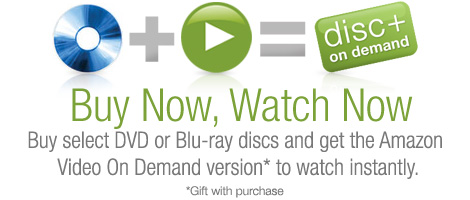 Ah, we love it when the holiday spirit results in lovely goodies for all!
Amazon has just launched their new Disc+ On Demand feature, which is pretty much fabulous in every way.
Here's how it works: every time you purchase a Disc+ On Demand Blu-ray disc or DVD, you will automatically receive a digital version of the film that you can either watch instantly in your web browser or download  later for your offline pleasure.
We just hope that this option will eventually be standard on all DVDs. Maybe by next Christmas Amazon? Pretty, pretty please?
Read More {Amazon}
Read More {Gizmodo}