The DIY Pixel Qi Kit = Fairy Dust for Your Laptop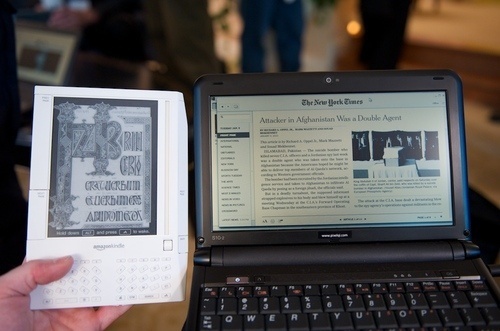 If you didn't pay attention at CES 2010, you may have missed the single most revolutionary piece of technology at the show. Quietly sandwiched between a gazillion eReaders and fancy swiveling tablets, was a screen – the Pixel Qi's Transflective LCD screen, to be exact.
It's not exactly the sexiest piece of technology, we'll admit, but consider this:Â How often have you taken your work outside, only to be thwarted by evil glare? Or have temporarily lost your vision trying to read a 60 page PDF at two in the morning? The Pixel Qi's 3Qi Display is going to change all that. It's going to transform the way you use your laptop.
Why is it so special, you ask? The Pixel Qi switches between your everyday color LCD screen, a low power black-and-white display (kinda like the Kindle's E-Ink screen), and a transflective mode that makes your LCD screen visible in sunlight. And yes – this is a first generation product – but the very idea of its future incarnations has us and every other techie dancing for joy. Or, more accurately, blogging for joy. No one needs to see techies dance. Trust us.
Need even better news? You won't even have to buy a new netbook to get in on the action. Pixel Qi is releasing DIY Kits later this year that will let you swap out your laptop screen with a 3Qi Display. And, according to Pixel Qi's Mary Jensen, "It's only slightly more difficult than changing a lightbulb." The future is bright my friends – and yet still readable!