The Verizon iPhone Is Almost Here: Everything You Need to Know
After months of official denials, the Verizon iPhone is all but a certainty with a formal launch expected tomorrow.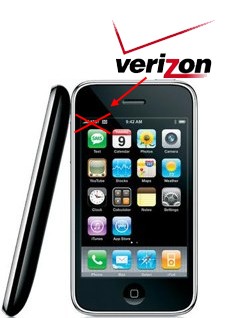 Nearly everyone agrees that the date means that the Verizon iPhone will be similar to the iPhone 4 on AT&T, just configured to work on a CDMA network. The logic goes that if there were significant changes, Apple would be making the announcement themselves. Plus, following the normal Apple release pattern, January is just too soon to expect a new version of a product released in June of the previous year. All Things D reports that a Steve Jobs appearance is likely though, so Apple does find the announcement important. While it's not uncommon for the iPhone to be available on multiple carriers in countries outside the US, inside the US where Android is gaining market share in part due to the sheer number of handsets and wide range of carriers, adding another carrier is a big deal. By the time the iPhone 5 (or whatever the next iteration is called) does arrive, it will mean a much larger audience and possibly a way to maintain a bit of smartphone market share.
Boy Genius Report has the actual CDMA iPhone going on sale somewhere between February 3rd and 6th based on employee vacation request blackout dates, so anyone foaming at the mouth to wait in a long line won't have to wait too long for the wait. Verizon Wireless is the largest carrier in the US, so we'll make the prediction that there will be at least a few lines similar to those that were seen when the iPhone 4 was first released. While standing outside in February isn't the same as standing outside in June, we don't doubt the dedication of iPhone admirers who just couldn't bring themselves to map out dead spots on AT&T.
TechCrunch's resident iPhone enthusiast also points to an additional selling point for the Verizon iPhone: unlimited data, which AT&T cut off last June. While it's not expected that the "unlimited" data generosity (actually capped at 5GB) will continue, Verizon's most expensive data and phone plan is still approximately $200 less than AT&T on a 2-year basis so it could be just one more incentive for new iPhone users to sign up sooner rather than later.