This Power-Pack Sure Is Juicy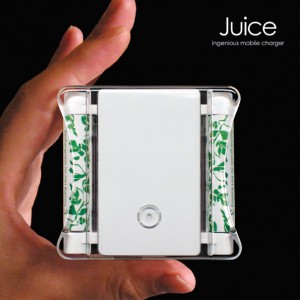 We don't know about you, but we've had it up to here trying to sort through miscellaneous power cords and USB cables tangled in a heap at the bottom of our purses.
And so we present to you Juice, the "ingenious mobile charger" that can power any device that uses a USB or batteries for power. Way sleeker (and prettier!) than your average power pack, this is a charger you'll definitely want to keep on your person at all times.
This juicy little item will be available in Japan and Taiwan in 2010 – but don't fear! Its US release is soon to follow.
Read the Full Story {Wired}