Verizon Finally Makes The Droid 2 Official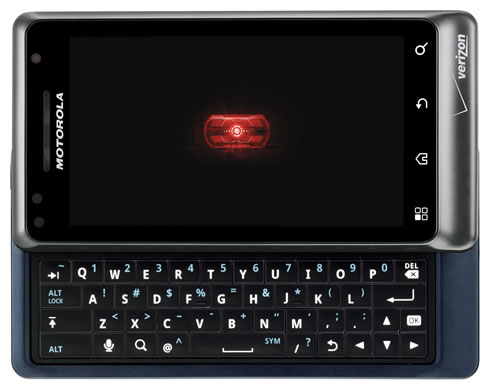 We all knew it was coming eventually.  Last year Verizon and Motorola saw great success with the release of the original Droid, which was the  flagship Android phone for at least a few weeks.  The Droid continues to be a great success, being that it is a great phone with a lot of advertising behind it.  Makes sense that there would be a follow up apart from the Droid Incredible and Droid X.
Today Verizon has finally made the Droid 2, the true successor to the Droid, official. Â The Droid 2 looks fairly similar to the first Droid, but the corners are rounded where the Droid had sharp angles. Â Gone is the bar under the screen that stayed put when the screen slides up, now it slides with the rest of the front. Â Also gone is the D-pad, replaced with arrow keys and an "OK" button, which make the keyboard feel more natural to some.
For specs, the Droid 2 ships with Android 2.2 installed, so no worrying about updates.  The mobile hotspot functionality on Froyo will cost an extra $20 a month.  With the Droid 2 we also have a 5 MP camera, 8 GB of flash storage (with and 8 GB microSD card included for 16 GB of storage), and DLNA streaming.
The phone will be available for pre-order on Wednesday, and will be available in Verizon stores on Thursday for $199 on a two-year contract. Â To be nice to current subscribers, Verizon is taking a play from AT&T's book and allowing anyone who has a Verizon contract ending this year to upgrade to the Droid 2, or any other smartphone, without penalty. Â You may want to wait, however, because the R2-D2 version of the Droid 2 will be available online starting in September. {Engadget}