Who's Leading the Luxe On Facebook?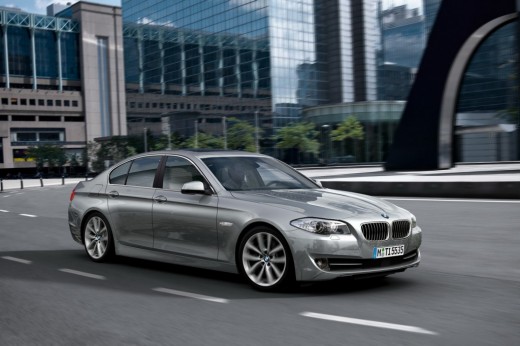 In spite of the fact that Facebook is the number one site for wealthy Internet denizens in several countries, some luxury brands continue to be holdouts when it comes to getting involved with the largest social media site in the world. For those who have decided to be part of modern marketing, rather than hoping it goes away, who's getting their social strategy right?
L2, the NYU think tank that tracks social media and online efforts among luxury brands, recently published a Facebook IQ report with data from Buddy Media that attempts to answer that question.
Unsurprising to us, only one fashion brand made the top 10 (well done, Tory Burch). BMW took the top spot, and among the "Genius" level brands, automobile makers in general had a strong showing. While fashion brands are still struggling a bit, spirits & champagne brands had a respectable showing as did beauty brands like Clinique, Bare Escentuals, Benefit and Bobbi Brown. Those brands not only allow fans to post to their pages, most do Genius things like actually responding to create a 2-way conversation as opposed to a broadcast.
Hint: that's what makes social media different from traditional media. Fortunately Facebook realizes that there are enough brands who will ignore that important differentiator for as long as possible, so in August brand pages will be forced to *gasp* allow their fans to post comments, making social interaction mandatory. That should be fun to watch.
The ranking was based on 4 primary criteria: size and velocity (how large the brand community is, how fast it's growing); content (types of content, variety, e-commerce integration); engagement (if a brand posts and no one is paying attention…); and integration (no Facebook page should be an island).
All good criteria that help to identify which brand efforts are making the most of Facebook beyond fan counts. It's not that Burberry's millions of Facebook fans isn't impressive: it's definitely an achievement from a company that's made online marketing a priority. In a case study in the report though, Tory Burch's end-to-end integration with "Like" buttons on each product page of their e-commerce site, header and footer links that actively drive people to their Facebook page, and f-commerce Facebook store to complete the circle pushed them further ahead in spite of a fan count that's a mere 6% of Burberry's.
We take a similar view of influence: reaching large numbers of people on the web, on a social network or anywhere else is great, but how those people respond is even more telling. It will be interesting to see how upcoming fan page changes that push brands into two-way interaction will affect future rankings, but now is as good a time as any to benchmark the brands already getting things right, and which are luxuriously anti-social.
Download the L2 Facebook IQ report here.