Will Comcast's Tunerfish Be The Foursquare of TV?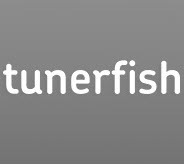 One of the many products to launch at TechCrunch Disrupt, Tunerfish, hopes to bring the Foursquare model of check-ins for social status to TV. A small project from within Comcast, Tunerfish could be an interesting way to share the media you are watching.
The idea behind Tunerfish is for users to share the content they are watching while playing a social game. Â The game, as explained would give users points for influencing others to watch the same content they watch.
To add content, users simply search the site for their content – whether that be a TV show or online video, and click the big "I'm watching" button. Â Users can then comment on the shows via Twitter or Facebook and link back to Tunerfish.
Like Twitter, Tunerfish will have an easy way to determine what's popular at the moment by showing what shows are trending. Â It looks to be a good way to see what shows others, including your friends or personal network, are watching. Depending on the extent to which it catches on, Tunerfish could also present a good challenge to Neilsen's and other panel based ratings, which haven't changed much in 50 years. It might also help extend the life of "cult" series that seem to have vocal fans who appear on the radar at the news of series cancellations, but not during all important programming meetings where the shows live and die by ratings, with little regard for the popularity of on-demand viewings or fan groups who come together online.
While Tunerfish is currently in private alpha, the public beta should be out within a few weeks. Â Until then we'll need to rely on Twitter, Facebook and actual conversations to find out what our friends are watching.