Drink Me Tags: 'Cause It's 5pm Somewhere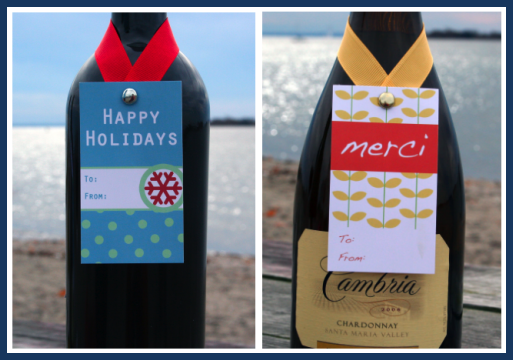 It's a holiday tradition. You've spent the last two hours trying on every dress in your closet, figuring out which heels go with said dress, realizing you really want to wear the jewelery that goes much better with your other dress, change three more times, decide you don't have time to change again, begin to run out the door–
When you realize you never bought the host a gift.
Just breathe. The go-to gift in this situation is that nice bottle of wine you have lying around the house. It's classic, it's practical… it's also a little boring.
So why not slip on an adorable Drink Me Tag on your bottle? With festive holiday versions and cheeky "It's 5pm somewhere" catchphrases, these little gift tags are sure to make it look like you spent way more than 5 seconds thinking about this gift.
Or, alternatively, you could just buy a bunch as perfect little stocking stuffers for your hostess to use at her leisure. If you need some recommendations, here are our favorites:
Read More {Drink Me Tags}
Read More {Life in the Super Burbs}
Read More {Decorology}