The Better to Squeeze You, My Dear…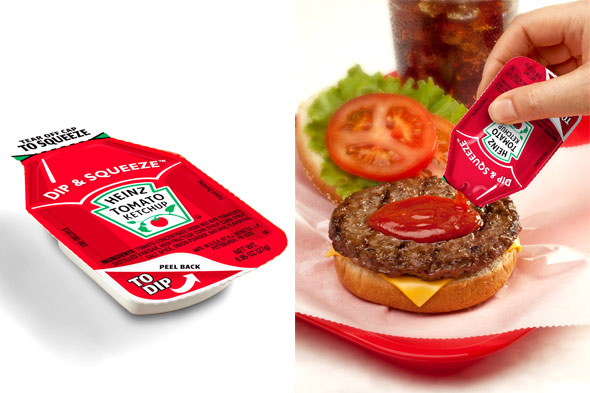 After 40 years of spurts and stains, it was certainly time for a change.
The classic Heinz Ketchup packet has finally received an upgrade – not only is it bigger, but it's also more versatile (you can peel off the top for dipping or tear off the neck for squeezing). Begone, stressful fry-eating experiences! Say hello to a ketchup you don't have to fear wearing white around.
Even more exciting (yes, we are excited about condiments), Heinz also gave the inside of their ketchup a little makeover too. Their new Simply Heinz ketchup has sugar instead of high fructose corn syrup and – by this summer – all Heinz products will have 15% less sodium as well.
It may have been a long time coming, but we're just glad our ketchup has finally joined the 21st century.
Read More {Slashfood}
Read More {YumSugar}