The Cure to What Ales You (World's Most Expensive Beers): If Money's No Object
We've got beer on the mind here at Signature9 (and, no, it's not because we've gone over the top with hockey celebrations recently – c'mon, we're classier than that). We featured Brooklyn microbrewery Sixpoint Craft Ales last week, and got to wondering – how much would we pay for a good brew?
How much could we pay?
We all know that a bottle of Cristal is the official drink of choice for the conspicuous champagne consumer, but what's the Cristal of beer? And would it have been a better choice for Canada's women's hockey team celebration? Well, check out…
The World's 5 Most Expensive Beers:
#5: Brewdog Atlantic IPA

Ahh, we love a beer brewed on the open seas. You can almost taste the salty Atlantic winds, that subtle flavor of months-old fishing boat.
Scottish brewery Brewdog created this beer based on a recipe from 1856 (you can't beat a classic) and even went so far as to age it on the open seas of the Atlantic Ocean – on the company co-founder's fishing boat, no less.
This is a beer that's been through the elements, all right, including a: "tense barrel-rescue-mission, beatings from force ten storms, 60 foot waves and encounters with killer whales."
Only 960 bottles were made available for American consumption, but you can sample this unusual brew for $25.99 a bottle. Not bad, considering this is a beer that's probably seen more high-packed adventure in its short existence than most people see in their entire lifetimes.
#4: Tutankhamun Ale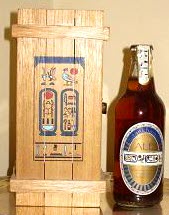 Supposedly conjured up in a Cambridge basement laboratory using a recipe taken from Queen Nephertiti's temple in Egypt, Tutankhamun Ale is definitely not your average brew.
And at $52 a bottle, it's not your cheapest brew either.
We're just wondering if this beer is as cursed as everything else bearing King Tut's name supposedly is…of course, come to think of it, we've definitely been cursed by beer before. And we're pretty sure that had nothing to do with King Tut.
#3: Sam Adams Utopias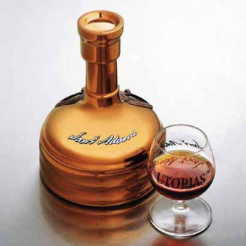 This pricey beer is so luxuriously unique, it's not even really a beer any more – it's more like beer's more sophisticated, richer uncle.
Utopias was brewed from the highest-quality hops in single-use bourbon casks. Non-carbonated and a whopping 25% alcohol, this is a beer that's meant to be sipped with a cigar – certainly not chugged at a kegger.
And at $100 a bottle, you better believe you won't  be chugging this ale any time soon.
#2: La Vieille Bon Secourts
If you're craving beer, then Belgium would probably be a good place to start. With the world's best-quality beers all coming out of one relatively small area, it's no surprise that someone would want to find a way to get ahead of the pack.
And did they ever.
London restaurant Belgo invested in a whopping $1,160 12-liter bottle of La Vieille Bon Secourts, a ten-year old Belgian beer, that's so big it takes two people to pour it.
Unfortunately, Belgo only has one bottle left – so we suggest getting mighty chummy with the owners if you want to snag this bottle for your Olympic ending party (men of the Canadian hockey team, this means you).
#1: Carlsberg Jacobsen Vintage No. 1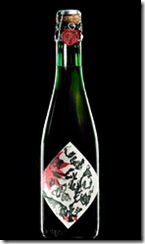 The world's most expensive beer? Carlsberg's Jacobsen Vintage No. 1 for $400 a bottle – that's 12 times more per liter than its next leading competitor, La Vieille Bon Secourts.
Now, Carlsberg only produced 600 bottles – but before you go running off to get your own, you may want to consider what else you could buy with the same amount of cash:
480 cans of Bud Light
280 bottles of Sam Adams
233 bottles of Leffe
13 shares in the Carlsberg Group on the Danish stock exchange
1 night's accommodation in the SAS Royal Hotel Copenhagen plus 2 pints of Carlsberg beer on draft
Ah, decisions, decisions…